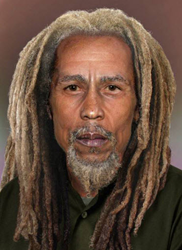 If you get the promise right... the product will practically sell itself-- David Ogilvy
Charlotte, NC (PRWEB) May 30, 2014
Marketing via the internet has grown by leaps and bounds, and so has the demand for copywriters. Reputable programs produce a growing cadre of capable new writers. Ecommerce is absorbing the newcomers because it encourages a do-it-yourself mindset. Whether a marketer lands a freelance copywriting project or not, selling their own products is the ideal. As a result, writing ads that sell will always be in great demand. "Whatever you do - whether you are a local accountant, a large corporation, or even a home-based writer (like me!) - do it well. You simply cannot fake competence for very long." -Dan Furman
Internet sales is direct communications with a "hungry" consumer. A direct response (in the form of a credit/debit/PayPal/contact info transaction) is a measurable result and perfecting this skill commands respect. "In business, there is nothing more critical than respect. Respect is one of life's great treasures according to Marilyn Monroe. Being empowered to speak persuasively and convincingly through copywriting helps light the way to self-respect, the greatest of all treasures." –Gerald Woodson, OYea 2's Director of Business Development.
If you are the big tree,
We are the small axe,
Ready to cut you down (well sharp)
To cut you down. –Bob Marley
Drop in and have a look around. More valuable info can be found at http://oyea2.org.
About OYEA 2 Enterprises, LLC
The mission of Oyea 2 Enterprises, LLC is to provide quality information on the pursuit of health, wealth, and happiness for raising self-awareness worldwide.
The vision is to express the mission through the distribution of information products (literature, music, and video) and related services. Oyea 2 Enterprises, LLC began its service to the Charlotte, NC community in 1984 as Oh Yea Music (BMI), a recording studio for solo musicians. Through the years, the mission has mushroomed to include composition, audio post–production, and video production. Since 1995, Woodson has engaged in self-disciplinary study of customer service and technical support. In the growing internet marketing space, transformations continue and the demands for ongoing education push the envelope more each year. For the last 21 months, Oh Yeah Music has been focused on expanding its marketing efforts online. Consolidating its music, video, research, and writing expertise into one business entity, Oyea 2 Enterprises, LLC is the unified product engine.