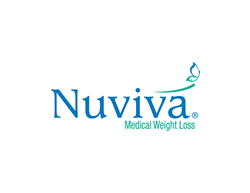 Orlando, Fla. (PRWEB) June 02, 2014
Nuviva Medical Weight Loss of Orlando announces the appointment of Michael Bougoulias, M.D, as medical director for the company's clinic at 899 Outer Road, Suite A, Orlando, FL 32814.
Dr. Bougoulias has served the Orlando community for many years and is a graduate of the University of South Florida in Tampa, Florida. He performed his residency at the University of Colorado, Denver and is Board Certified in Family Medicine. He also holds Board Certifications in NCQA for both Diabetes and Heart/Stroke care.
In addition to serving as Nuviva Medical Weight Loss' Medical Director, he also cares for patients through Physician's Associates Orlando Health, one of the area's most distinguished medical practices.
"As a family practice physician, I have witnessed the positive impact a healthy weight can make on my patient's overall health," said Dr. Bougoulias. "My family practice patients have a marked increase in their overall health and well-being in addition to quality of life when they are able to achieve a healthy body weight."
"I'm pleased to join the Nuviva Medical Weight Loss team so I can help clients experience a more healthy lifestyle through a proven, effective and safe weight-loss program," he said.
Nuviva Medical Weight Loss founders Alex Joseph, president and CEO, and Jeff Delaney, vice president, created Nuviva in conjunction with Medical Director Brian Arcement, M.D., FACC, FASCAI, to include a multi-phase program with specifically formulated nutraceuticals and extensive individual coaching and education to help clients achieve their weight-loss goals in a sustainable format.
The program integrates diet, exercise, supplements, medications, education and support in a unique, customized program that begins with a comprehensive physician evaluation and includes regular meetings with a nutrition coach.
The Orlando clinic in Baldwin Park was the first of the Nuviva franchise family to open in December of 2011. "We are very pleased to welcome Dr. Bougoulias to the Nuviva family and look forward to continuing providing the highest quality of care for our clients," said franchise owner Jeremy Avner.
For more information about the Orlando location, including appointments, call 407-896-8218. For more information about Nuviva Medical Weight Loss, including franchise opportunities, visit http://www.NuvivaWeightLoss.com or call 855-4NUVIVA.