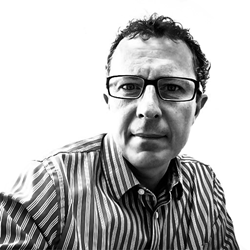 Miami, FL (PRWEB) May 31, 2014
PJ Technologies, the creators of Goverlan® software, today announced the release date for version 8 of Goverlan, a leading systems and remote administration solution. With a launch date of June 23, 2014, Goverlan v8's enhanced functionality helps System Administrators execute tasks more efficiently and accurately.
Pascal Bergeot, co-founder and CEO, said, "We are excited to make this announcement because this is an important step forward in the company's effort to expand its next generation systems management offerings. We are especially thrilled to introduce our SureDATA technology to the industry: a fresh and unique concept that allows system administrators to have the most up-to-date system information regardless of the system's state and accessibility."
About SureDATA Technology: Real-time and Database Driven Query Engine
Goverlan 8 now uniquely combines a real-time information query engine with a database backend. Retrieve real-time data from accessible machines and the latest database snapshot for inaccessible machines. System administrators will now benefit from having access to real-time system information and fall back on the latest database information snapshot when needed.
Other major feature enhancements include Intel® vPro™ Active Management Technology, expanded protocols for remote admin and access, and a new user interface.
Now, with Goverlan v8's Intel® AMT's integration, you can remote control any Intel® vPro™-ready machine regardless of the workstation or OS condition and carry out advanced tasks such as power management actions, BIOS configuration or OS installation.
In addition to the LDAP, WMI, GovRC, RDP and VNC protocols already provided for remote administration and control, G8 now supports Telnet, SSH and AMT KVM, as well.
The new user interface has been enhanced to be more intuitive and adds new process flows to further increase the operator's productivity.
Fully Functional 30-Day Free Trial
About PJ Technologies
PJ Technologies, the creators of Goverlan, have been providing cost-effective, real-time IT Systems Management software since 1998. With thousands of customers globally, the Goverlan system fosters security, integrity and control.