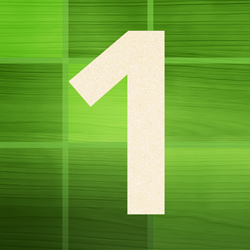 Our mission has always been to offer a personalized form of education that is tailored to the individual needs of a child.
Sioux Falls, SD (PRWEB) May 31, 2014
With school being out for summer, it is important to create fun avenues for children to keep learning. Intro to Math provides an enjoyable, educating way for children to continue learning after class has finished. Designed to engage children ages 2-6, the renowned Intro to Math iPhone and iPad app helps children learn to read, write, and understand numbers zero to nine through a series of interactive, guided, and challenging activities. This immersive app includes a collection of single-screen activities, with colorful shapes, chimes, and instructional voices to teach children sequencing, odds and evens, and spatial relationships. Intro to Math also introduces basic problem solving and fine motor skills.
"We wanted to share the joy of learning with the world," says CEO and co-founder Bobby George. "Our mission has always been to offer a personalized form of education that is tailored to the individual needs of a child." Based on the proven methodology of Montessori, the intuitive Intro to Math app incorporates "Helpful Hints," which gently guide children as they work their way through the activities. This systematic approach supports their independence, builds their self-esteem, and fosters a love for learning.
Intro to Math provides an immersive, enjoyable, and educational experience that enables children to build a concrete understanding of abstract mathematical concepts. Designed to empower children world wide, this app encourages and supports "self-evaluation." Within this framework, the child is tasked with being able to identify their own strengths and weaknesses, ultimately highlighting areas in which they wish to improve. Hence, children learn to challenge themselves with feedback that is positive, constructive, and instantaneous.
Just last month, Apple launched a new App Store section called "Amazing Kids Apps," which recognizes some of the month's best apps that have set the standard for excellence in mobile design and user experience within the children's category. Considered to be a highly selective list, Intro to Math was recently featured under the Amazing Kids Apps banner, further demonstrating Montessorium's commitment to an impactful and positive learning experience. As part of the promotion, Intro to Math is now available on discount for a limited time offer.
iLounge comments, "Each of the [Intro to Math] activities feel like a little puzzle, complete with gentle voice narration, smooth animations, and clean graphic design."
Montessorium was founded by two Montessori educators and two Montessori parents in 2010. Together with their partners Y Media Labs – a leading San Francisco Bay Area based mobile app interactive agency – they have released numerous Montessorim Apps that have consistently been awarded top spots by Apple.