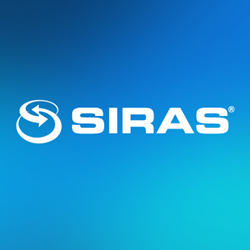 Tracking the receipt of products into inventory establishes a critical foundation of data for monitoring inventory, in-store sales, and shrink.
Redmond, Washington (PRWEB) June 03, 2014
SIRAS®, the Redmond-based subsidiary of Nintendo of America Inc. that provides retailers and manufacturers cloud- and web-based services for tracking and authorizing sales and returns of products, announced today the availability of Record of Receipt, a cloud-based service that enables retailers to record the receipt of products as soon as they arrive at a store. By creating a comprehensive, detailed database of new inventory, SIRAS helps retailers track the location and history of individual serialized products. Record of Receipt provides a valuable monitoring and evidentiary solution to help reduce shrink.
Shrink—the loss of inventory to shoplifting, theft by employees, theft by organized retail crime, and operational errors—is a major problem for retailers around the world, costing $112 billion in 2012 alone, according to the Global Retail Theft Barometer. The same study found that for retailers in the U.S., loss from shrink amounts to roughly 1.5% of total sales.
Using SIRAS' Record of Receipt service, store employees and loss prevention managers can log the receipt of high-value, high-loss inventory through a secure web application. Each store scans UIDs (unique identifiers) – UPC and serial number barcodes, EPC/RFID, or the equivalent – as items are received into inventory. These ownership records are activated in a secure, centralized SIRAS database. They are also made accessible through the Active Recovery Network, a SIRAS-hosted web-based investigative network that provides retailers, manufacturers, and law enforcement with a secure portal to access the complete product records for any SIRAS-tracked item. Upon receiving an authenticated inquiry, the Active Recovery Network service provides a detailed transaction history for the item in question, including its history of shipment, receipt, sales, and returns. These details, which SIRAS provides in real time, save valuable time in asset recovery efforts. They help to solidify cases by establishing a clear chain of custody, and in other ways help investigators identify stolen or counterfeit goods or items linked to fraudulent or stolen credit card transactions.
"Tracking the receipt of products into inventory establishes a critical foundation of data for monitoring inventory, in-store sales, and shrink," said Peter Junger, president of SIRAS. "Many retailers begin tracking products only when they are sold. This gives them little visibility into losses from shoplifting, internal theft, or error, and it deprives them of key documentary evidence for a chain of custody. Other retailers track products manually, recording serial numbers in a binder, for example; but binders can be lost or stolen. Ad hoc recording like this leaves too much to chance. We have designed Record of Receipt to fit into daily operations at retailers, giving them a fast, reliable way of recording the receipt of products."
Record of Receipt has already helped a major national retailer identify shoplifters and recover numerous consumer electronics products.
Record of Receipt data can be integrated with other SIRAS data services, such as OmniTrace™ and ReturnFlex™. OmniTrace tracks the distribution and sale of individual products across all channels. ReturnFlex enables retailers to validate returns, ensuring that the products have been purchased at the retailer being asked to accept the return, and enabling retailers to instantly determine whether a specific product is eligible for return based on policies and warranties currently in force.
For more information, please visit http://www.siras.com or call +1 (425) 497-3300.
About SIRAS.com
SIRAS (http://www.siras.com) is the pioneer in Electronic Registration (OmniTrace™) and comprehensive return-validation methodology (ReturnFlex™), which allows participating retailers and manufacturers to optimize their retail business operations, and to provide customers with a seamless omnichannel experience. SIRAS helps clients improve customer satisfaction, protect and elevate their brands, track products, reduce returns and fraud, protect inventory, recover stolen products, identify counterfeit goods, validate warranties, and improve forward and reverse logistics operations. By tracking each product throughout its sales lifecycle by its unique "fingerprint" rather than by customer data, SIRAS respects and preserves consumer anonymity. SIRAS provides valuable tools for its manufacturing, retailer and law enforcement partners to optimize operations, resolve investigations, improve visibility, business intelligence and forecasting, and improve the consumer experience.
Trademarks are properties of SIRAS. SIRAS technology is protected by one or more U.S. patents. All other trademarks are registered by their respective companies.