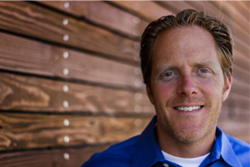 minimum wage and franchising are two completely separate topics that should not be intermingled
Seattle, WA (PRWEB) May 31, 2014
According to Sessler, "Seattle City Council is placing the successes of current and future business owners in Seattle in front of a firing squad by inaccurately characterizing an industry (franchising) they simple do not understand." He further states, "Changes to the minimum wage should not effect a business, including a locally-owned, franchised business, differently than another. The council's move to suggest a locally owned franchise is a big business is clear demonstration of their ignorance as to how the franchise industry works and benefits our society."
Sessler had visions of moving his operation, based in South Seattle, to two other possible locations both in the south east but those were shelved several years ago until this week. "We are considering the options and looking at what and when it would make sense to move. For too long, we have been subject to leaders that do not deliver solutions that benefit business or employees and the current action is another example of that. It is not in the best interest of a company, or a team of people to build a business in Washington State if other options are possible geographically. That said, if we do remain in my home town then I will likely engage in government leadership at some point in the future to contribute to some movement in a healthy direction."
Who are these franchisees the Seattle City Council considers to be big business owners? According to Ashley Stewart of the SBJ on May 29th, 2014, "they are small business owners who know local markets and want to be independent, but want a playbook and a path forward to success under a concept developed by a franchisor. There are 1,700 franchise establishments in the city of Seattle, owned by 600 franchisees, and each one (legally) has a different name than the franchise. More than 50 percent of franchises are not in the quick-server restaurant space. These are business owners in personal and business services, retail, home health care, hotels, real estate and other industries."
Franchisors operate in a parent/child relationship where the franchisor provides various services, training, branding, leadership, supplies and technology systems to local business owners who choose to join a franchise system and hang a branded sign owned by that system. These are independent, local business owners in the majority of the cases according to the IFA's Matt Haller on May 29th, 2014, "Franchising is far more than just fast food. In trying to argue that Seattle franchises are not small businesses, Seattle Council Member Kshama Sawant points to a "Good Jobs Seattle" study that only examines ownership of McDonald's, Burger King, and Wendy's. But what Council member Sawant fails to realize is that the franchise industry is made up of 100 business lines as diverse as hotel, real estate, and tax preparation services, which offer entrepreneurs opportunities to start and grow their own business at all levels of investment."
Sessler says, "The Seattle Council debated a "fair" minimum wage for Seattleites, but what they fail to see is that the employers paying these higher wage should be treated fairly as well. Rather than picking winners and losers among business owners operating under different models, wage increases should be applied equitably to all of Seattle's employers.
This is clear discrimination against Seattle's small businesses. Small business owners should not be punished for choosing to be part of a larger "name brand". All small businesses, like Seattle's franchisees, should be celebrated for their sense of entrepreneurship, passion and motivation. It is further unfair that many of these owners will be forced to shutter their locations under what will essentially be an illegal "take" of their business by creating an unfair business playing field during the implementation period. Let's not forget that these small business owners have invested heavily to bring their local business to the community and they have responsibility just like any other local owner."
Sessler is also concerned about the rampant fear among nearly all Seattle business owners because of the likely social backlash of standing up to this movement, "Most of the local owners that I talk to are afraid to raise their hand in opposition for fear of the social backlash for their business. This is a reality and although I think their shoulders are wide enough to endure it, this does not go well for the future of entrepreneurialism in Seattle or elsewhere based on the ill precedence this sets. I am not speaking out for the minimum wage, although it doesn't make sense, as much as I am shouting about the mischaracterization of the franchisee/franchisor relationship."
Look for Sessler to make a move to another state or to Olympia in the coming years.