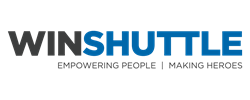 We are very excited to unveil Winshuttle Composer to SAPPHIRE attendees – it's our platform for the future and this is just the beginning.
Bothell, WA (PRWEB) June 03, 2014
Winshuttle today announced Winshuttle Composer, the company's new browser-based product to accelerate ERP business process innovation. Winshuttle Composer combines deep ERP integration with rapid development and deployment for a web-based forms and workflow solution that gives non-developers the power to automate key ERP-centric processes including master data governance, finance operations, supply chain management, sales & distribution, and human capital management. The Composer product will be previewed in the Winshuttle booth (#239) during the SAPPHIRE NOW and ASUG Annual Conference, June 3-5, 2014, in Orlando, FL.
Composer helps enterprises accelerate their time to value for ERP process improvement by providing the latest in ERP workflow process acceleration and innovation, including:

Responsive Design: Any form built with Composer can be rendered on multiple devices including smartphones, tablets and desktops, without requiring modification.
Cross-Browser Support: Composer forms can be authored and rendered in all modern web browsers, including Internet Explorer, Safari, Chrome, Opera and Firefox.
Single Authoring Environment: Authors use a single, integrated design environment to create the entire solution, including UI, workflow, validation rules, and data connectivity.
"Delivering additional value to our customers and improving their experience is our focus. Composer's integrated design environment and one-click deployment model mean shorter development times, fewer testing cycles, and quicker time to value," said Vikram Chalana, co-founder and CTO at Winshuttle. "We are very excited to unveil this technology to SAPPHIRE attendees – it's our platform for the future and this is just the beginning."
Composer represents the next step in Winshuttle's efforts to combine modern technology and usability with features such as:

Easy-to-use workflow modeling and tightly integrated forms designer
Smart integration to ERP and other backend systems
HTML5 forms with responsive design and cross-browser compatibility to support mobile, tablet and desktop environments.
Solution lifecycle management for enterprise wide deployment support
Winshuttle Composer will be generally available in Q3 2014.
About Winshuttle
Winshuttle's mission is to make heroes. Our software turns everyday SAP users into Heroes who transform the way their companies work. They guarantee data quality. They streamline operations. They continually improve processes. They create millions of dollars of value by reducing waste in supply chains, fixing master data errors before they happen, closing books faster and getting orders to customers more quickly.
Winshuttle enables customers to build and adapt Excel and SharePoint-based interactive forms and workflows for SAP without programming. Our software lets organizations streamline their SAP operations in critical business areas without compromising on security and control.
Find out how Winshuttle can make you a hero by visiting http://www.winshuttle.com. Winshuttle continues to expand its operations and seek top talent across the globe. If you are interested in a career in SAP, apply at Winshuttle today.