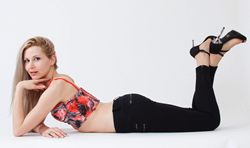 (PRWEB) May 31, 2014
When it comes to women's clothing, there's many choices, but true quality brands that maintain an affordable price are much more difficult to come by. The new brand Amaze Wear has quickly stepped up and filled this need by not only offering the best in style, but by doing it in a way that won't break the bank. The company is happy to announce their line is now also being offered on Amazon.com, a sure way to extend Amaze Wear's reach.
"We're passionate about not only selling clothes that really bring out the best in a woman in a real dramatic way," commented a spokesperson from the company. "But also being a company that exceeds expectations when it comes to customer service. That's why working with Amazon.com is perfect for us. We think it's a win for everyone concerned."
Amaze Wear's line covers everything a woman could need, from dresses, to tops, bottoms and accessories. All with an attention to detail, function and always the best quality materials. A few highlights that have been offered on sale on Amazon include the Amaze Wear Women's Round Flat Collar And Lace Detail Top; the Amaze Wear Women's Sleeveless Top With Pleated Front; the Amaze Wear Women's Flair Mini Skirt With Floral Stamp and many, many more.
The response from customers has been overwhelmingly positive.
Christine S., a fashion blogger from Maine recently wrote, "I'm never shy about trying out new choices when it comes to clothes, especially dresses which are one of my passions. I was lucky enough to buy Amaze Wear's Sweetheart Neckline Dress and I'm absolutely in love with it. A great company I'll buy from again soon."
For more information on the company and to order visit http://www.amazewear.com.