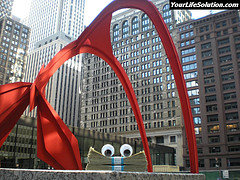 YourLifeSolution.com states that those chewing tobacco users who purchase coverage at smoker rates are in many cases paying 100%-150% more for identical products
Chicago, IL (PRWEB) May 31, 2014
YourLifeSolution.com, a service which provides instant access to life insurance quotes entirely online, is today announcing that according to recent research conducted by the service, five carriers now offer life insurance for chewing tobacco users at non-tobacco rates. Generally, someone who consumes tobacco habitually, regardless of the type of tobacco, will be rated at tobacco rates. "Nearly every life insurance carrier that underwrites life insurance in America does not make a distinction between smoking tobacco and chewing tobacco. Most people are aware that chewing tobacco is statistically far less likely to cause chronic health problems, and drastically less likely to cause death in its users. Previously, it was well-known that Prudential offered this underwriting niche, but Prudential is often not the best option for permanent life insurance, or for smaller policies. I have recently done the research, and have pinpointed the five most competitive carriers to offer life insurance for chewing tobacco users at non-smoker rates", said Eric Smith, the founder and independent life insurance agent behind YourLifeSolution.com.
YourLifeSolution.com states that those chewing tobacco users who purchase coverage at smoker rates are in many cases paying 100%-150% more for identical products.
Consumers interested in viewing their own instant life insurance rates online are encouraged to visit YourLifeSolution.com. Those interested in taking advantage of the non-tobacco underwriting guideline explained above are invited to contact Eric Smith at 888.374.2764 to get an accurate explanation of what products contain this exception.