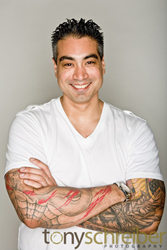 Fort Lauderdale, FL (PRWEB) June 05, 2014
Dyce Kimura has spent the majority of his life developing his vocal and guitar talents and has been performing and teaching Fort Lauderdale guitar lessons and singing lessons for more than 25 years. "The fact that I can sing and play guitar means that I can teach students how to combine those talents," Kimura stated, "instead of taking those lessons from two different teachers."
"Being a multi-talented musician is becoming almost crucial for working in the music industry, he said. "Even people who don't want to be rock stars but instead want to write music for others need to be able to record their music for demos."
Kimura's musical knowledge and passion for music translates into his lessons. He wants to give people the opportunity to develop both in vocal arts and guitar. Throughout the month of June, Kimura will offer a 50% discount on the first lesson for students who want to take both guitar and vocal lessons. This promotion is to encourage well-rounded music students who will be able to take what they learn and apply it in the real world, whether through recording, writing or performing.
"I want to give people everything they need to succeed musically," said Kimura. "Whether their goals are to be a musician or simply play for their family and friends, they will be more confident and successful if they can sing and play an instrument."
Kimura's Fort Lauderdale singing lessons cover technical aspects of music including extending students' ranges, helping them develop vibrato and how to mix vocal registers. He also teaches students how to use more power in their voices with less effort and how to eliminate vocal strain.
His Fort Lauderdale guitar lessons are extensive, covering music theory, playing songs and improvising. Kimura said, "Taking either voice or guitar is what students usually do, not both. If all that is standing in their way is money, I want to help by giving them a more affordable option."
When taken together, Dyce Kimura's music lessons can improve the students' ability to sing while they play guitar, giving them opportunities that the knowledge of only one musical medium could not. "Knowing how to play guitar while singing has given me many opportunities," Kimura stated. "If I couldn't do both, I wouldn't have gotten this far in music. It's helped me to perform by myself, which is really empowering."
He offers Christian Skype guitar lessons and Christian Skype singing lessons as well.
Fort Lauderdale musician Dyce Kimura is a singer, guitarist, performer, songwriter and teacher. He gives guitar and singing lessons over Skype.
Contact Information:
786-457-3687