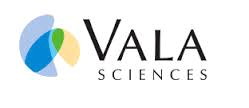 San Diego, CA (PRWEB) June 03, 2014
Vala Sciences' Kinetic Image Cytometer (KIC) was utilized by collaborator and Scientific Advisory Board member, Dr. Mark Mercola, and a team of researchers from the University of California, San Diego, Sanford-Burnham Medical Research Institute, and the Cardiovascular Research Center at Icahn School of Medicine at Mount Sinai, to discover a powerful new player in the onset and progression of heart failure. Their findings, published in the journal Nature on March 12, demonstrated how manipulating the levels of the microRNA, mir-25, could halt and even reverse the effects of this life-threatening disease.
Vala's KIC platform was instrumental in uncovering the role of mir-25 in facilitating the physiological changes that lead to the development of heart failure. "Before the availability of the KIC high-throughput functional screening, our chance of teasing apart complex biological processes, involved in disease progression like heart failure, was like finding a needle in a haystack," said Dr. Mercola. "The results of this study validate our approach to identifying microRNAs as potential therapeutic targets with significant clinical value."
The team of scientists, led by Drs. Mercola and Hajjar, used the KIC instrument to uncover the ability of mir-25 to reduce the heart's ability to cycle calcium, a condition which contributes to the development and progression of heart failure. Furthermore, the team was able to use the KIC instrument to demonstrate that administration of a molecule that blocks the effects of mir-25 could restore normal function in heart cells. They were then able to demonstrate that injecting this molecule into mice halted and even reversed the progression of heart failure. This breakthrough discovery could yield new therapeutic alternatives for the more than 5 million Americans suffering from heart failure, a disease with limited treatment options for halting disease progression and restoring heart function.
"We were extremely proud of the performance of the KIC platform in this study," stated Dr. Jeffrey Price, Founder and CEO of Vala Sciences. "Discoveries such as this are an outgrowth of our commitment to the development of relevant functional assays in living cells. These assays allow for a deeper understanding of complex cellular processes and speed the discovery and development of safe and effective therapy options for a variety of human diseases."
About Vala Sciences
Vala Sciences is a specialty biotechnology company bringing to bear the combination of Biology, Engineering and Computer Science to deliver automated, high throughput assessment of drug safety as an integral part of early stage drug discovery.
Vala's high throughput screening instrumentation is at the core of both our instrument and services business units, delivering safety and discovery capabilities for pharmaceutical researchers.
Vala's proprietary pro arrhythmia kinetic imaging assay is a rapid, low-cost, multi-channel screen that can significantly reduce the cost, and speed the process, of cardiac safety assessment. The limitations of which cause almost 35% of all drug failures and market withdrawals, that cost the industry about $2.5 B per year.
Vala's technology is also used to perform 100's of other specialty screens in early drug discovery, and Vala will soon introduce applications to clinical pathology diagnostics.
Further Information
Vala Sciences
6370 Nancy Ridge Dr. #106
San Diego, CA 92121
1-888-742-VALA
1-858-461-6868
Contact for Media Inquiries:
Martin Stuart
VP Commercial Operations
mstuart(at)valasciences(dot)com
http://www.valasciences.com