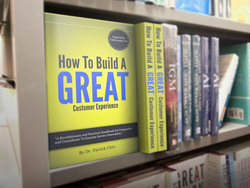 Singapore (PRWEB) June 02, 2014
Clairvoyant Lab believe that they are able to assist any business whether it is a travel agency, a hotel, a hospital, an airline, a bank, a government service agency, a supermarket, a school or a non-profit organization. They will use the four individual parts to this path in order to elaborate the individual theme and suggest a framework and solutions to getting a business on the way to success. Each part builds on the previous one to further strengthen the core of the business and in turn to build the very best customer experience. The C-Lab Platform has a variety of tools to assist business owners which include Innovation Toolkits, Big Data Analytics, Socratic Circles, a CRM System and Design Thinking, among others.
"According to the dictionary, Clairvoyant means 'having the supposed power to see objects or events that cannot be perceived by the senses.' By adding the word Lab the continuous process of testing and learning ways to uncover such power is highlighted," says Chin, Chief Innovator. This continuous process of trying to understand their consumer uses various methods developed to uncover latent and unknown needs. Turning them into an innovative product and service solution is the spirit of Clairvoyant Lab. Their accumulated experience of more than 150 years work in consulting means that they are able to offer real solutions for any business and pride themselves on delivering a quality product time and again.
About Clairvoyant Lab
Clairvoyant Lab is a talented team of insights specialists, innovators, trainers and change agents who collaborate together in order to help businesses to convert the insights they make during consultation into actionable ideas for that business. By using the Clairvoyant Lab platforms, they are able to create an innovative culture for any business through a proprietary innovation management process. They then design and deliver a training program which has been tailored to fit the specific needs and goals of the business or company.
To learn more visit http://www.clairvoyantlab.com, or call us at +65 9179 5469.
Please view a short introductory video of Clairvoyant Lab either by visiting http://www.youtube.com/watch?v=se_gO5lnsMk