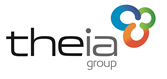 We are eager to work with agencies, governments and funders to lead social impact and unlock client stories in the data in a simple, smart and connected way.
Waterloo, ON (PRWEB) May 31, 2014
New Zealand social service organizations using Penelope, a leading case management solution made by Waterloo, Ont. tech company Athena Software, can now access support for the software a little closer to home.
Athena and the Maori-owned National Hauora Coalition (NHC) have partnered to create a new company called Theia Group who will now provide support for Penelope to clients in New Zealand, along with implementation and other professional services.
Based in Auckland, Theia Group was officially formed in May 2014 after Athena and the NHC spent a successful 18-month spell working together to implement Penelope at agencies across New Zealand.
Athena Software partner Greg Stanley-Horn and director of business development Dana Fox travelled to New Zealand to help launch the company with Theia Group representatives as part of Athena's successful 'roadshow' tour of the country, which stopped in Auckland, Wellington and Christchurch April 30 to May 2.
"Launching Theia Group with our partner National Hauora Coalition in New Zealand has opened opportunities for agencies across New Zealand to deliver better health and social services using world class case management technology, all of which is delivered by a dedicated team of professionals that provide support and professional services," said Fox.
Staffed by passionate local industry experts with decades of experience providing health and social services in New Zealand, Theia Group will now become the official support agency for Penelope in New Zealand, providing Penelope support and professional services, such as training, data migration and project management.
Theia is short for The Impact Agenda and is also the name of the Greek goddess of sight, a name chosen to represent the power of the Penelope database and the innovative new ia7 Dashboards available within the system, which provide key insights into outcomes and metrics on clients, services and the impact of an organization's services within their community.
"We are eager to work with agencies, governments and funders to lead social impact and unlock client stories in the data in a simple, smart and connected way," said Fox.
The focus of Theia Group will be to introduce and support a special turn-key version of Penelope that is geared to the specific service delivery needs of both Maori and mainstream health and social service providers in New Zealand.
Theia Group members have extensive experience in all aspects of service delivery in New Zealand, including a special emphasis and knowledge in outcomes frameworks and clinical practice.
This makes them a perfect fit for organizations looking for best-in-class technology and an implementation team on the ground in New Zealand that has decades of combined social service experience.
The creation of Theia Group is the latest addition to an expanding partnership between Athena and the National Hauora Coalition. In September 2013, the two organizations partnered to launch a specially-branded version of Penelope called Whanau Solutions for Maori organizations in New Zealand.
To learn more about Theia Group, please visit http://theiagroup.co.nz.
About Athena Software
Athena Software (http://athenasoftware.net) is a global case management solution provider based in Waterloo, Ont., Canada. Since 2001, Athena Software has grown to partner with hundreds of organizations across the globe, with over 17,000 end users of its Penelope case management solution.