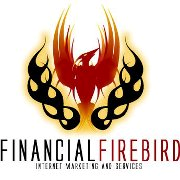 The renovated Wollison-Shipton building, which celebrated 125 years since it opened on April 12, 1888, provides office and retail space at reasonable rents in the heart of downtown Pittsfield, Massachusetts.
Pittsfield, MA (PRWEB) May 31, 2014
Financial Firebird Corporation, in its capacity as the leasing manager for the historic Willison-Shipton Building at 150 North Street, Pittsfield, MA announces that it has entered into a rental agreement with Big Head Books.
Big Head Books represents a literacy foundation with an educational and socially conscious mission to create literature that is fun, informative and entertaining, which features diverse characters that every child can relate to and enjoy. Their goal involves exposing children the importance of reading. By visiting schools, daycare centers, at-risk organizations, libraries and even correctional facilities they enlighten kids and adults alike, in the importance of reading in a fun, upbeat and contemporary way.
According to a New York Times article written by acclaimed children's book author Walter Dean Myers, less than 3% of all children books published since 2012 feature an African-American character. It's hard to believe that in a country where there is a black president that there isn't more diversity in something so vital to the welfare of all children as representation in literature. A prime example of why this is important is happening in Sunland Park Elementary School in Fort Lauderdale, Florida. According to 2nd grade teacher Bridget Nicholson, a connection with African-American children's author Ty Allan Jackson has changed the culture of her classroom. "Over half of my second grade students came to me this fall, with kindergarten or lower word levels and comprehension levels based on IRI scores. As we approach the end of the year, only five students remain in that range. 2/3 of the class has risen to third grade in word recognition and on level in comprehension by the same measures. The inspiration of connecting with Ty Allan Jackson who looks like we do, who sounds like we do, and who believes in the power of reading has begun a revolution!" states Mrs. Nicholson.
Jackson, an independent African-American author in collaboration with Ark Community Church in Western Massachusetts donated all three of Ty's books to each student in the class. The books (one picture book and two chapter books) feature a diverse group of characters but an African-American child as the protagonist. To further encourage reading, Ty along with business partner Eddie Taylor would visit the students bi-monthly via Skype giving them words of encouragement, inspiration and discussing what it's like to be an author. The results were immediate. The students would read for fun during recess and snack time, when before they would just play. Students would take turns and read to one another and help the students who couldn't read. They also started a book club around Ty's books but more importantly their love of reading grew along with their academic reading levels. This is essential because according to the Department of Social Services, 2/3 children who cannot read proficiently by the 4th grade will end up incarcerated or on welfare. With this dramatic change Ty and Mrs. Nicholson decided to take it one step further. If Ty and his books could inspire one classroom to read then perhaps the whole school could be inspired as well.
So the process of getting Ty and his books to Sunland Park Academy has begun. The goal is to get the entire school excited about reading before the summer vacation begins. During this break many children fall into "Summer Slide", a proven theory that children slide backward academically due to a lack of reading in the summer months. Big Head Books, a foundation Ty started to create books featuring children of color and a means to promote literacy have started a GoFundMe campaign to raise money to visit the Fort Lauderdale school and personally give at least one book to every child at Sunland. While a successful fundraiser took place in the large public event room at the Wollison Shipton Building there is still time to donate to Big Head Books.
The renovated Wollison-Shipton building, which celebrated 125 years since it opened on April 12, 1888, provides office and retail space at reasonable rents in the heart of downtown Pittsfield, Massachusetts. Those leasing offices especially appreciate the absence of additional charges found at other buildings. Most Wollison-Shipton building tenants pay no extra fees for heat, air conditioning, electricity, gas, common area maintenance or insurance, real estate taxes or even high speed internet service. In addition to those services tenants receive use of a common conference room all included in the rent. Those who need a remote office or part time office can find arrangements to fit their needs as well.
Besides local businesses who may wish to lease office space in Pittsfield, MA companies from out of town should think about Pittsfield in a few different instances. When looking for a place to house back office operations, tenants from New York City or downtown Boston may find the rents in Pittsfield 5 times less to 10 times less than those rents in those large cities. Employee costs in Pittsfield end up substantially lower than in a large city as an extra benefit.
With low rent, bonus services, long term ownership, onsite management and nicely renovated space the Wollison-Shipton building stands out as a top choice for Pittsfield office space.
About Financial Firebird Corporation
Financial Firebird Corporation provides unbiased consumer information, software and marketing services for the mortgage, personal debt, avoiding foreclosure, auto lending and other financial, travel or real estate related industries as well as basic marketing, financial and website services for all companies including credit card processing. In addition to these businesses Financial Firebird manages and leases the historic Wollison-Shipton Building in Pittsfield, Massachusetts. Established 2000 and a proud BBB member.