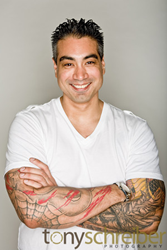 Fort Lauderdale, FL (PRWEB) June 10, 2014
Fort Lauderdale musician Dyce Kimura learned how to keep his values and faith in tact when dealing with the larger music industry. After developing his skills, he became a full-time guitar and voice teacher as well as a performer who only plays at churches and Christian events.
"Music is a passion for many," Kimura said, "and some choose to make it a career. For the latter, the music industry is tough, especially for Christians."
His faith extends to his music lessons as he teaches Christian Skype guitar lessons and Christian Skype singing lessons. Kimura finds great joy in teaching music, especially when he is able to share his faith in the process.
As a worship leader at Lighthouse Community Church, Kimura is dedicated to supporting other Christian artists and worship leaders in expressing their devotion through music. To promote a sense of fellowship in the Christian community, Kimura will give 50% off first lessons for any Christian worship leader or Christian musician in June. He hopes that by offering this discount, Christian leaders will be able to learn new skills, or develop and fine tune existing musical talents, so that they can express their faith in a new way and be able to express their faith to others more easily.
Through his Fort Lauderdale Christian guitar lessons, Dyce Kimura works with any skill range on acoustic or electric guitar. He teaches music theory, ear training and gear training. He also goes over the practical applications of the lessons to real world band or stage situations.
In his Fort Lauderdale Christian voice lessons, Kimura teaches trills, licks and runs, range extension, and how to sing with more power. His Christian music lessons differ from his secular teachings in that he focuses on praise songs and leading worship through song. He uses Skype as a powerful tool in teaching music. It allows his student to learn, even on tight schedules, from their living rooms and still be able to get a one-on-one lesson that YouTube and other websites cannot duplicate.
Dyce Kimura's religious faith and background inspires his music and his teaching. He is familiar with the unique concerns of worship leaders and Christian musicians, and he is able to address those concerns through his personal background as a Christian musician. He is passionate about spreading Christian values throughout the musical community and strives to provide his fellow Christians with an opportunity to serve God through music as he does.
Dyce Kimura was born in Japan and started pursuing a music career in America nineteen years later. He teaches private Fort Lauderdale guitar lessons and vocal lessons as well as teaching over Skype. His Christian faith inspires his teaching and performance.
Contact Information:
786-457-3687