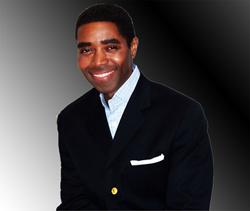 We've become weary of the smooth silver-tongued sales person pushing a product's features & benefits.
San Jose, CA (PRWEB) June 17, 2014
Andre D. Harrell, CEO of AH2 & Beyond Consulting, is passionate about the need for sellers to deliver relevant and meaningful value for their buyers.
Harrell believes that many sellers miss the mark when it comes to demonstrating value and creating personalized value for prospects and customers. He speaks from experience, having worked in training, human resources, operations and sales management in a variety of global companies.
On June 21 at 9:00 a.m. pacific time, Harrell will join Deb Calvert, host of the popular CONNECT! Online Radio for Professional Sellers, to examine value, added value and created value from the perspective of the buyer. Harrell and Calvert will reveal the common mistakes sellers make, prevalent myths and misconceptions about value, and what savvy sellers can do to properly position value in a compelling way.
CONNECT! Online Radio for Selling Professionals, sponsored by People First Productivity Solutions, is dedicated to helping sellers form and retain improved connections with their buyers. Sales experts from around the world appear on the program each week to help sales professionals cut out continuances, put an end to pending and stop stalling out.
Listeners can tune in live and participate in the program by sending chat messages or calling in directly. Calvert also accepts e-mailed questions in advance and offers one-on-one sales coaching to listeners who are struggling with sales challenges.
Listeners who are unable to join the live broadcast can access program archives in the CONNECT1 iTunes Store. Free downloads are available on a wide variety of sales topics and feature the world's leading sales authorities and experts.