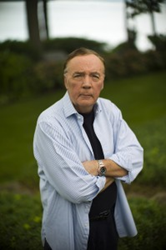 Affordable, historic manufacturing and warehouse buildings available! Ideal for light manufacturing, clean tech, specialty food and beverage production, artisans or artists. Visit: www.newburghny.org.
City of Newburgh, NY (PRWEB) May 31, 2014
Patterson agrees to help make the June 19-22 Newburgh Illuminated festival an even more exciting event by offering up the following:
"Hi, I'm James Patterson and I'd like to make you famous! As someone who was "Made in Newburgh," I am supporting the efforts of Newburgh Illuminated, an annual festival this June 19th through 22nd that shines a light on all that is wonderful about the City of Newburgh NY. I write novels – lots of them. I will help make someone immortal by naming a character after them in one of my upcoming novels. Just make a tax-deductible donation of $25.00 or more to Newburgh Illuminated to try your turn for a shot at immortality".
For more information on the festival, go to: http://www.newburghilluminatedfestival.com.
To donate, go to http://cfoc-ny.org/join-james-patterson-in-supporting-newburgh-illuminated.
(photo courtesy of David Burnett)