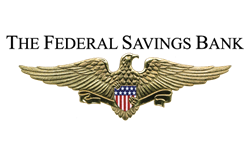 One can't opt out. As invasive as they can be at times, one cannot choose to secede from their HOA
Chicago, IL (PRWEB) May 31, 2014
This spring, many First-time home buyers may not know what to expect when considering a purchase in a neighborhood with a homeowners association. The Federal Savings Bank finds it important for buyers to understand the factors that come along with owning a property in an association.
Often, those who don't have experience with HOAs hear horror stories from veteran homeowners, and they'll typically find more talk about how to deal with them rather than their benefits. Despite their seemingly bad reputation, The Federal Savings Bank notes some advantages to HOAs, such as greater protection for a home's value or regular lawn care. Here is what prospective home buyers need to know about living in a community with an HOA:

One can't opt out. As invasive as they can be at times, one cannot choose to secede from their HOA.
There are regular dues. To pay for maintenance and other expenses in a community that are regulated by the HOA, one will be required to pay regular fees. Keep in mind that these fees can change, so individuals will want to inquire about the conditions under which those dues will increase. Also, factor these fees into a budget.
There are rules to follow. Many people transition from renting for more freedom and privacy. With an HOA, that benefit is scaled back, as the association can set rules for what paint or shingle colors are permitted for a home's exterior, whether one can have decorations on their lawn, how much noise they can make and other factors. If homeowners don't follow these regulations, one can be fined.
Some HOAs don't do enough. The Federal Savings Bank reminds readers that the negative feedback about these associations tends to focus on the invasive HOAs, there are some that don't provide enough oversight, which can turn a community into an undesirable location.
Personal issues can present challenges. Not every problem with an HOA will stem from actual violations of rules. At times, personal disagreements with neighbors can lead to issues with the HOA.
Voice An opinion. Some people aren't fond of others telling them what to do. If in this group and believe some parts of an HOA can be changed, do not consider yourself powerless. Each property owner gets an opportunity to speak at meetings and members are elected, which means owners can vote for whomever they think has the community's best interest in mind. All homeowners can also run for a spot if they're up to the task.
For information about financing a new home purchase, contact The Federal Savings Bank, a veteran owned bank.