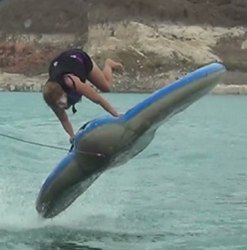 The supplement world certainly has come a long way on joint health and has made improvements significantly especially with glucosamine
(PRWEB) June 03, 2014
Health and Harmony LLC announces the addition of shellfish-free, pork-free glucosamine. Barb Lulay, owner of Health and Harmony LLC and Shaklee Independent Dist., knows firsthand about joint pain. Lulay has been an athlete for most of her life from swimming to body building. Approximately 20 years ago, she was diagnosed with lupus.
Fortunately, new improvements are happening every day in the vitamin world especially with glucosamine. For instance, recent research has shown that glucosamine is better when it is not accompanied with chondroitin. Chondroitin can actually reduce the absorption of the glucosamine.
Why is the need for glucosamine increasing? WebMD states, "Glucosamine helps keep the cartilage in joints healthy. But natural glucosamine levels drop as people age. This can lead to gradual deterioration of the joint."
"Especially since I have lupus and am very active, I pay close attention to how I feel and, in particular, how my joints feel. At one point, my doctors had me trying many types and amounts of glucosamine that were manufactured with various other ingredients," said Lulay. "It wasn't until I switched to the joint health glucosamine that was shellfish and pork free combined with Boswellia extract, that I really noticed a dramatic improvement," continues Lulay.
It is no surprise to most health conscious consumers that glucoasmine is known to improve joint health. In fact, Shaklee, the number one natural nutritional company in the United States, states,
"Glucosamine is clinically proven to:
-Promote mobility
-Enhance flexibility
-Improve joint function
-Support long-term joint health"
What is even more interesting is that many people are unaware that glucosamine works best when combined with other vitamins/minerals like zinc, copper, and manganese, but not chondroitin. Research has also shown that a specific form of Boswellia extract can relieve joint pain substantially faster than other forms of glucosamine; pain relief in as little as 5 days. Lulay says, "this was a lifesaver for her."
In the past, glucosamine was often off limits for the individuals who have shellfish allergies or can't eat pork. Why is that? Often the supplement contained shellfish or the capsule contained pork. This made joint health very difficult for communities that want Halal products or have shellfish allergies. This is no longer the case. Lulay happily says, "The supplement world certainly has come a long way on joint health and has made improvements significantly especially with glucosamine."
About the company:
Barb and Dick Lulay's customers are passionate about reducing their risk of disease. Their customer service and product expertise make shopping with http://www.HealthandHarmonyLLC.com, and http://www.AirPurifiersDirect2U.com an ideal experience. With a full line of natural products such as air purifiers, natural supplements, green cleaners, weight management and paraben free skin care, families find they can conveniently do their household shopping online with home delivery. As successful business owners, the Lulays offer a mentoring program for other aspiring entrepreneurs. They present exceptional marketing tools and a training program that shows how to generate immediate income as well as long term passive income. You can register to learn more at http://www.123MyBiz.com.