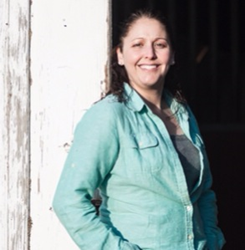 'Our grassroots campaign is paying off,' said Winn, Botelho's campaign advisor 'We still have a tremendous amount of work to do. By no means is this race close to over.'
Chowchilla, CA (PRWEB) May 31, 2014
Kaiser Consulting reports a recent survey conducted by Dane and Associates indicates that Joanna Garcia-Botelho is poised to beat Congressman Jim Costa in November. The Survey of 520 Likely Voters showed Garcia-Botelho with 40.9% and Costa with 41.9% of the vote. With only 17.9% undecided this puts the Incumbent Costa in a vulnerable position against Almond Farmer and Businesswoman Garcia-Botelho.
Although the election is still months away, Scott Winn, Garcia-Botelho's campaign consultant is pleased with the results.
"Our grassroots campaign is paying off," said Winn, "We still have a tremendous amount of work to do. By no means is this race close to over."
Joanna Garcia-Botelho is CEO of LJB Farms, an almond growing operation in Madera County. She and husband Leonard own Joey's Well Drilling and Construction, and she serves as President/Broker of MainStreet Realty in Chowchilla.
She holds a Bachelor of Science Degree in Ag Business from CSU Fresno, and a Juris Doctorate from San Joaquin College of Law.
The Survey, conducted by Dane and Associates using automated polling methodology, was of 520 randomly selected Likely Voters in the 16th Congressional District. The margin of error was +/- 3%.
-END-