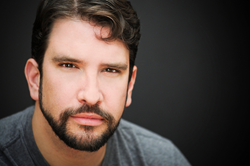 "The human race has only one really effective weapon and that is laughter." --- Mark Twain
Santa Ana, CA (PRWEB) May 31, 2014
Comedic Acting has ancient roots, from Kabuki and Ancient Greek plays to more classical genres like Moliere, Commedia del Arte and Shakespeare. Although the layman watching "How I Met Your Mother" or "Family Guy" may not identify it outright, comedic entertainment of today has much to credit its predecessors. On the other hand, a more contemporary mode of comedy, Improvisation, has played a considerable role in forming and inspiring today's hit comedic shows. Improvisation training is now a practical prerequisite for the modern actor, and for good reason. Improv teaches spontaneity and creative freedom in ways traditional acting training cannot touch. The comedic actor is wise to draw from both sources, improvisation and the more stylized and historical aspects of comedy. The Actor's Studio of Orange County wants to provide such training, so that its actors can utilize the full gamut of comedic choices.
The ASoOC is starting a course called Comedy Tonight! An Improv and Comedy Styles Class, which is due to begin in July and will be an on-going course on Wednesday nights from 7-9pm at the studio in Santa Ana. Instructed by Brett Duggan, an accomplished actor and comedian from Los Angeles, the class will give studetns a wide breadth of skills in all aspects of comedy. "Every class will have improv training to sharpen timing, listening, emotional freedom, instincts, and presence," Duggan says. What is unique is that each month students will study and practice two completely different styles of comedy simultaneously. Duggan elaborates on the curriculum, "One month, we will work on Clowning and Sitcom, another month British Farce and Stand-Up." The goal will be to consistently challenge and stimulate the actor's creativity and expressivity. Students can expect to build their comedic prowess and acting confidence. Commercial auditions will come much more easily and they will be able to work the manager/agent meeting situation with ease. "Comedy is much more challenging than drama," Sonya Cooke, owner of The Actor's Studio of Orange County and creator of The Cooke Technique, says. "It requires great craftsmanship alongside the ability to be natural; even the most seasoned actors will benefit from this training."
Brett Duggan has committed his adult life to comedy. A passionate practitioner and teacher of the art of comedy, he brings to the stage and his students over twenty-five years of experience, including acting in, writing for and directing professional improv/sketch comedy troupes, working as a touring stand-up comic in clubs and colleges nationwide, and acting in every style of stage comedy from Shakespeare to Mamet to musical theatre. Duggan has taught acting, comedy, improv and stand-up comedy courses at the University of California at Davis. He has a BFA and an MFA in Acting as well as training from Second City and Bay Area Theatre Sports. He wrote, directed and performs in an original rock musical comedy called "The Untold Story of Indie Rock" that is currently the Saturday night premium show at Second City Hollywood, which just got extended through the summer. Visit http://www.brettduggan.com for more info.
Actors interested in the course should contact info(at)asooc(dot)com to register or visit http://www.asooc.com for more information. The monthly tuition is $200, and three months is $500.