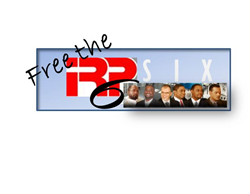 Denver, Colorado (PRWEB) June 03, 2014
According to the Practitioner's Guide To The United States Court of Appeals for the Tenth Circuit (Ninth Revision, April 2014), "During the statistical calendar year ending June 30, 2013 the median time from filing the notice of appeal or petition for review to entry of a decision for all appeals and agency proceedings was 8.2 months. This circuit hears most criminal appeals as soon as they are fully briefed."
A Colorado-based advocacy group, A Just Cause, questions why a case involving six Colorado businessmen has now exceeded a year with the court of appeals. Court records show that final briefs for the IRP6 appeal were filed in May 2013. (Case Nos: NO. 11-1487, Case Nos. 11-1488, 11-1489, 11-1490, 11-1491 and 11-1492).
"A Just Cause has been pushing for a review of the IRP6 case because we believe that the men are innocent", says Sam Thurman, A Just Cause. "But aside from that, we question why the Tenth Circuit is taking so long to make a decision in a case where a Fifth Amendment violation is being argued, and transcripts to support that argument were admittedly withheld from the court records", ponders Thurman.
The IRP6 case concerns a Colorado-based company (IRP Solutions Corporation) that developed the Case Investigative Life Cycle (CILC) criminal investigations software for federal, state, and local law enforcement. The IRP6 (Kendrick Barnes, Gary L Walker, Demetrius K. Harper, Clinton A Stewart, David A Zirpolo and David A Banks) were convicted in 2011 after being accused of mail and wire fraud. (D. Ct. No. 1:09-CR-00266-CMA). The IRP6 have been incarcerated for nearly 24 months in federal prison in Florence, Colorado while their case is under appeal.
"A Just Cause took a look at nineteen cases that were submitted to the Tenth Circuit Court of Appeals during the same time as the IRP6 case (that involved the same Appellate Judges from the IRP6 case) and found that all except one of those cases was decided within the 8.2-month median time period as cited in the Tenth Circuit's Practitioner's Guide," adds Thurman. "Several of those nineteen cases were decided within 3 months. In the case of the IRP6, these men have been incarcerated for two years, and their appeals have been with the appellate panel now for over 12 months", Thurman proclaims. "To make the statistics even more interesting, according to records on the website for The United States Court of Appeals for the Tenth Circuit, 1363 opinions were rendered between May 1, 2013 and May 30, 2014," adds Thurman. (https://www.ca10.uscourts.gov/opinion/search/results?page=68&query=start%3A5/1/2013%2Cend%3A5/30/2014)
"The Tenth Circuit's caseload over the past year includes all types of cases, but I don't think it would be a stretch to say that none of those cases involved factors like what's included in the IRP6 appeal," says Thurman. "What makes this case so significant is the fact that there are over 200 pages of transcript that have been withheld from the 'official' record. Within those pages of transcript is a sidebar conversation that proves that a Fifth Amendment violation occurred, which then leads to the question, 'Why are these men still in prison"", Thurman expounds.
Court records from the criminal trial of the IRP6 show that the IRP6 argued a Fifth Amendment violation during trial, citing that Judge Christine Arguello had "forced" one of the defendants to take the witness stand or she would "rest their case". The IRP6 argue that the transcript to prove the Fifth Amendment was not provided to them during trial. Court records show that Court Reporter Darlene Martinez admits to omitting 200 pages of the transcript, and that Federal Judge Christine Arguello did not release the omitted pages (D. Ct. No. 1:09-CR-00266-CMA, October 2011, Court transcript pages 2062 -2063).
"When you talk about the over 200 pages of transcript, the argument of constitutional violations, and couple that with how long this appeal is taking, a story like this starts to get high-level attention stateside as well as internationally," asserts Thurman. "Everyone says virtually the same thing, 'This is the most bizarre case I have ever seen," Thurman shares.
"I have obtained evidence and conducted interviews that have raised more questions than answers," says Tracy Collins, international freelance investigative journalist, UK. "Doug Cressler is the Chief Deputy clerk and he said, 'There is no question that this case is one of the very few old cases here"", added Collins. "I have grave concerns about how this entire case has been conducted and believe it is in the public interest that this case is heard with immediate effect. As far as I am aware, I am the only journalist who has made an official request to the court under the First amendment right of access (freedom of the press) for the entire unedited transcript and am currently waiting for a response," concludes Collins.
The Honorable Judge H. Lee Sarokin (Federal Appellate Judge, Retired) recently did an analysis of the IRP6 case. Judge Sarokin conducted an independent review of original court records as well as records related to a civil lawsuit filed by A Just Cause against Court Reporter Darlene Martinez. Judge Sarokin posted a 3-part series on Huffington Post regarding the IRP6 case and the missing trial transcript associated with the case. Articles by the Judge include "The Case of the Missing Transcript", "The Missing Transcript Case Becomes More Curious - - Part II", and "The Case of the Missing Transcript Solved."
Judge Sarokin writes in the Huffington Post, "But having now resolved the factual issue so clearly by an independent court [civil case], one cannot help but wonder wherein lies the delay? If there is no way to determine whether or not the 5th Amendment rights of the defendants were violated, does the Court of Appeals have any other choice but to either reverse and remand for a new trial or dismiss?"
In part three of his series in The Huffington Post, Judge H. Lee Sarokin wrote, "With all of this uncontroverted evidence, the Court of Appeals certainly has enough evidence to conclude that the right against self-incrimination indeed was, violated by the trial court; that defendants reasonably believed that at least one of them was required to testify in order to have the defense remain open; and that they succumbed to that threat, and immediately voiced their objections."
"As an advocacy group, A Just Cause owes it to the wrongly accused and wrongly incarcerated to explore all avenues that could lead to exoneration. It is truly encouraging to see a grassroots effort take shape and gain momentum as this story has, as shown through the interest of people like Judge Sarokin, Ms. Collins from the UK, and the countless others across the country who are helping to spread the word about this 'bizarre' case," Thurman concludes.
For more information about the story of the IRP6 or for copies of the legal filings go to http://www.freetheirp6.org.
Appellate Court panel includes the Honorable Senior Judge Bobby R. Baldock, Honorable Judge Harris L. Hartz, and Honorable Judge Jerome A. Holmes
The Honorable H. Lee Sarokin is now retired but served on the United States District Court (N.J.) appointed by President Carter, and the United States Court of Appeals (3rd Cir.) appointed by President Clinton. He retired in 1996 after 17 years on the federal bench. Judge Sarokin is well-known for his participation in the Rubin "Hurricane" Carter appellate case, reversing Carter's conviction of a triple murder. Judge Sarokin is a contributor to the Huffington Post (http://www.huffingtonpost.com/judge-h-lee-sarokin/).
Related press releases: http://www.a-justcause.com/#!press-releases/c21pq
A Just Cause is requesting support for a petition regarding the IRP6 case transcript:http://www.change.org/search?_csrf=ec36ee5b5cc728be235b55d1bce8c58a&authenticity_token=ec36ee5b5cc728be235b55d1bce8c58a&q=irp6
*http://www.ca10.uscourts.gov/sites/default/files/clerk/NEW%20FINAL%20VERSION%20Pracitioners%20Guide%204-18-2014.pdf