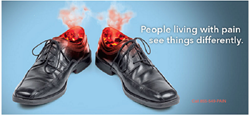 Everyone has experienced pain, but no one has to suffer. My personal mission, and our mission as an organization, is to reach as many patients as we possibly can in chronic, constant or debilitating pain and help relieve the suffering
Dallas, TX (PRWEB) June 03, 2014
State-of-the-art pain management specialists Texas Pain Relief Group (TPRG) have recently announced the opening of two new facilities in the Dallas-Fort Worth Metroplex. Texas Pain Relief Group North Dallas is located in Suite 150 on the first floor of the Forest Park Pavilion, the $27 million premier medical complex at 12222 North Central Expressway in Dallas. Texas Pain Relief Group Frisco is located at 5575 Warren Parkway, Suite 104, in Building I of the award-winning Baylor Medical Center at Frisco. Dr Sandhu will staff the Frisco clinic while Dr Nocerini will staff the North Dallas clinic.They join the organization's current locations in West Plano, Plano North, Arlington, Euless, Grapevine and Hurst.
"Everyone has experienced pain, but no one has to suffer. My personal mission, and our mission as an organization, is to reach as many patients as we possibly can in chronic, constant or debilitating pain and help relieve the suffering," said TPRG Medical Director, Dr. Rodolfo Gari. "As physicians with an expertise in interventional pain management, we not only treat pain with the most innovative techniques, tools and procedures in medicine today – we also treat the person. We strongly believe that the compassionate care of patients and their caregivers is one of the most powerful – yet often overlooked – healers there is.
In conjunction with the opening of the new TPRG locations, the first in a series of informational seminars will be held at the Hurst facility, June 13th from 5 p.m. to 7 p.m. Dr. Luis Nieves, an expert in regenerative medicine, will cover pioneering strategies using stem cells and bio-engineered tissues for healing long-term damage. The event is free to all members of the medical community and the community, and anyone interested in learning about the latest approaches to interventional pain management are invited to attend the entire series.
The Texas Pain Relief Group is an affiliate of Physician Partners of America. All DFW clinics are currently accepting new patients, and appointments can be made by contacting http://www.texaspainreliefgroup.com or calling 855-549-7246(PAIN). Patient care representatives are available to assist with location and pre-visit information. Most insurance plans are accepted.