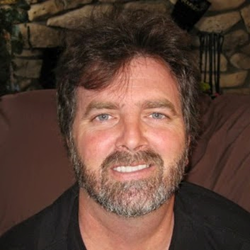 "When looking to improve your home in San Luis Obispo, don't neglect all the possibilities that concrete has to offer," says Bo Schmidt.
San Luis Obispo, CA (PRWEB) June 21, 2014
Bo Schmidt, owner of local concrete contractor, StoneTech, recently offered home improvement ideas for using concrete In San Luis Obispo County.
"When looking to improve your home in San Luis Obispo, don't neglect all the possibilities that concrete has to offer," says Schmidt. "Concrete is a fantastic option for home improvements, its uses adapting to both indoor and outdoor projects."
"It's a very durable material that can withstand many hardships, it's affordable, and it holds heat. Aside from all these great functional factors, concrete is also incredibly adaptable. It can be dyed, polished, stamped, embossed, and molded into any shape – there's no limit to what you can do with it!"
Ideas for Using Concrete
Concrete can be used almost everywhere on a home or commercial property. Here are some great ideas of how to use it.

Floors - Concrete is durable, practical, and easy to clean, making it a prime choice for flooring.
Interior walls - Concrete walls retain heat (which can lower heating and air-conditioning costs) and are more soundproof than other materials.
Kitchen counter tops - Concrete countertops are created in one easy poor, making the surface seamless so that no water can get caught in cracks.
Sinks - Concrete sinks are long wearing and very low-maintenance.
Bathroom tubs - Concrete tubs can be made to fit a smaller space but still give great depth. Of course, they can also be made large and luxurious as well.
Shower walls and floors - Concrete has no grout lines, so there is never a need to worry about scrubbing them.
Fireplace hearths - Concrete retains heat so, even after a fire dies out, it will continue to keep the room warm for long after.
Outdoor Patios - Concrete patios can be made in plenty of designs to suit any style
Pool decks - With many design and color options, concrete pool decks can help enhance yard.
Outdoor fountains - Concrete fountains add a great element of décor to outdoor spaces.
When deciding to implement concrete in a San Luis Obispo home, make sure to give StoneTech a call. With expert employees that are experienced and knowledgeable about concrete, the company can provide new concrete work, fix imperfections, or turn average concrete into something spectacular.
About Bo Schmit
Bo Schmidt is the owner and manager of StoneTech. His experience in customer relations and project managing has been valuable to the success of StoneTech. In addition to his management expertise, his artistic ability will offer a new dimension unavailable to StoneTech's competitors. With this artistic flair and the professional training programs developed by Bo, StoneTech offers a service unlike any other.
About StoneTech
StoneTech provides decorative concrete alternatives on the Central California Coast area. The services offered are designed to provide home owners and business owners with a decorative overlay for patios, pool decks, walkways, driveways, garage floors, 2nd floor decks and many other exteriors as well as interior applications. StoneTech offers overlays as simple as a single color to fully custom mural designs. The company is a member of the Atascadero Chamber of Commerce and the Better Business Bureau.
StoneTech
San Luis Obispo Concrete Contractor
9520 Curbaril Ave
Atascadero, CA 93422
(805) 710-3763