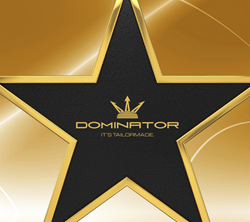 "Today's Elite Yacht Buyers demand luxury that is tailor-made, and YachtBrasil USA is pleased to partner with Dominator to bring these dreams to reality." Aderbal Coelho Junior
Miami, FL (PRWEB) June 03, 2014
Today YachtBrasil USA, Miami's premier purveyor of luxury yachts, is proud to announce that the Dominator 640 has been recognized among the "Best of the Best" in the Production Boats category by Robb Report, the definitive authority on the most prestigious luxury brands around the globe.
Culminating an entire year's search for the most exceptional new products and services in the world, Robb Report's 26th annual "Best of the Best", hand-picked the Italian-built Dominator 640 for offering the finest in luxury, placing the yacht amongst the most elite in the world. The Best of the Best is the connoisseur's guide to the world's finest new automobiles, yachts, hotels, watches, wines, and more. In addition to Dominator, the June issue highlights prestigious brands such as Brioni, Cartier, Hermès, Ferrari, Piaget, Singita, Bulgari, Rolls-Royce, Davidoff, Ducati, Gulfstream, Heesen, Porsche, and 175-plus award winners.
"YachtBrasil USA is truly pleased to congratulate Dominator Yachts for being recognized among the best in the world by a publication that serves an influential readership, and is the definitive authority on connoisseurship for ultra-affluent consumers," said Aderbal Coelho Junior, CEO of YachtBrasil.
YachtBrasil USA, located in the heart of Miami Beach, has sold, serviced and represented the finest in nautical luxury worldwide for more than three generations, and that tradition of excellence is further exemplified by aligning with top prestigious brands such as Dominator Yachts. YachtBrasil USA is not just known for their enviable roster of the world's luxury yachts. They also provide a full range of logistical services, including maintenance, crew staffing and charters. They take pride in meeting unique specialty requests and the knowledgeable team is focused on great customer care. YachtBrasil USA deliver fully-equipped yachts, new or pre-owned, to any location in the world.
To learn more about Dominator Yachts, or to arrange a test drive for your next elite yacht, please contact YachtBrasil USA's main office at Miami Beach Marina at 305-722-7200 or visit http://www.yachtbrasilusa.com In support of their proud partnership with Dominator Yachts, YachtBrasil has selected Miami hottest new advertising and marketing agency, Glo Creative to launch a multi-media marketing campaign.
About YachtBrasil USA
YachtBrasil USA's logistical, maintenance and luxury expertise makes selecting your next yacht not only a pleasant, exciting experience, but also a discovery into the more elite style of yachting.
YachtBrasil USA Headquarters
Miami Beach Marina
300 Alton Road, Suite 101-A
South Beach, FL 33139 United States
Tel: 305.722.7200
E-mail: info(at)YachtbrasilUSA(dot)com
Website: YachtBrasilUSA.com