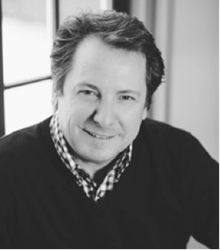 Salt Lake City, UT (PRWEB) June 02, 2014
The Haute Design Network welcomes Gregg Hodson of Gregg Hodson Interior Design as its newest member. Gregg Hodson is known for his superior ability to create contemporary spaces and will serve as the network's exclusive member for Salt Lake City, UT.
Gregg Hodson's professionalism, years of experience, willingness to meet the needs of clients and ability to flawlessly finish projects sets the precedent for other interior designers in the field.
About Haute Design Network
Haute Design Network selects interior designers that have demonstrated a high level of expertise, professionalism, and accomplishment in their field. This elite circle of leading interior designers is encouraged to expose readers to several elements from past and current design trends as they provide a glimpse into future innovations, while offering both inspiration and exceptional resources for those seeking experienced luxury interior designers and sophisticated interior design firms.
Gregg Hodson Interior Design is featured on Haute Design Network's comprehensive website as a distinguished member alongside other leading interior designers from across the country. Network members have the exclusive opportunity to interact with viewers by utilizing the Haute Design Network platform via customized blog posts and unique design features. Visit the Haute Design Network at http://www.hauteresidence.com/design
About Gregg Hodson of Gregg Hodson Interior Design
Gregg Hodson Interior Design is a full service design firm specializing in custom residential interiors and commercial projects. With over 20 years of experience, Gregg Hodson is known for his versatility, professionalism and exceptional knowledge in construction. He has recently remodeled three personal homes in the Salt Lake valley, single handedly transforming them into perfectly detailed contemporary spaces. Gregg is known for his eclectic style and flawlessly mixes old and new into beautiful and cohesive spaces, easily satisfying all design preferences.
Gregg will not only assist you in every step of the interior design process, but he will also focus additional concentration on structural space planning and construction details which are highly important and often times left unattended. He believes that the structural background and interior details can enhance the space just as much, or more, than the interior furnishings and accessories. Without the background detail such as millwork, stone & tile, wallcovering and proper floor covering, the space would never feel complete. He relies on those finishes to add warmth and texture into the space, and taking it from average to jaw dropping.
Gregg also has an extraordinary eye and talent for the exterior finishes and landscaping of your home. While beginning his design education in Landscape Architecture, he not only has the ability to help clients lay out and design your exterior, but he will pay special attention to how it relates to the interior of your home. He feels that your exterior space should be an extension and reflection of you and your interior living.
For more information about Gregg Hodson, visit his Haute Residence profile.