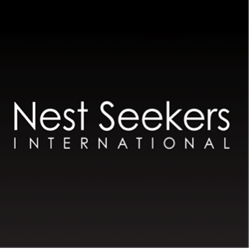 Midtown and Southampton, NY (PRWEB) June 05, 2014
Haute Living Real Estate Network will continue to feature Nest Seekers International as preferred real estate professionals. This unique circle of leading real estate agents presents opulent estates and extravagant properties to the affluent buyers and homeowners looking to purchase the foremost residential listings. Featuring properties with over-the-top amenities in the most exclusive locations, members of the Haute Living Real Estate Network ensure that readers are exposed to the finest that market has to offer.
About Haute Living Real Estate Network
Haute Living Real Estate Network specializes in selecting top real estate professionals, creating the most prominent directory for exceptional listings. The network website is an online destination for all real estate related news and features daily blog posts that provide up-to-date information on affluent markets and real estate developments. Access all of this information and more by visiting http://www.hauteresidence.com.
About Nest Seekers International
In less than 10 years Nest Seekers has formed into a powerful full service brokerage sales and marketing firm leading the industry in New York City, the Hamptons, Miami and Beverly Hills.
With 15 storefront and office locations strategically located in high net worth markets and over 600 professionals and staff, we bring your property to market expeditiously and with enormous out reach.
Engaging our firm will employ our ever growing leading edge online proprietary platform generating over 2,000,000 absolute unique visitors per year and over 300,000 fans on our social networking sites.
Nest Seekers International is a pioneering firm on the cutting edge of ideas, concepts, marketing, and technology constantly reinventing the standard of service and delivering superior performance as a fully integrated marketing and management firm.
Our professionals are frequently featured as experts on highest rated media outlets such as CNBC, BBC, Bloomberg, Wall Street Journal, New York Times and on real estate reality shows.
Always at the forefront of performance and technology, we are one of the fastest-growing real estate firms in the world, with several billion dollars in gross sales. We are not only committed to providing extraordinary service and exceptional results but also to remaining years ahead of the curve.
Our three branches merge to provide an unprecedented, vertical, full spectrum approach to every aspect of real estate. From concept to completion, we are there to navigate you through every step of conceptualizing, creating, and off-loading any real estate adventure.
Creativity, ingenuity, quality and passion in service and craft are the fundamentals to our success and growth.
To learn more, visit Nest Seeker's Haute Residence profile.