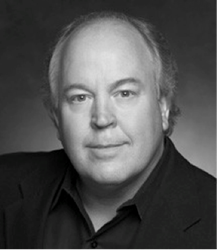 Santa Fe, NM (PRWEB) June 11, 2014
Haute Living Real Estate Network will regard Peter F. Kempf as a preferred real estate professional. This one-of-a-kind circle of expert real estate agents presents opulent properties and extravagant estates to affluent buyers and homeowners hoping to purchase the foremost residential listings.
Featuring properties with over-the-top amenities in the most exclusive locations, members of the Haute Living Real Estate Network make sure that readers are granted access to the finest the homebuying market has to offer.
About Haute Living Real Estate Network
Haute Living Real Estate Network specializes in cherrypicking top real estate professionals, creating the most prominent directory for exceptional listings. The network website is an online hub for all real estate related news, and showcases daily blog posts that provide up-to-date information on luxury real estate developments. Access all of this information and more by visiting http://www.hauteresidence.com.
About Peter F. Kempf
Peter Kempf has been directly involved with the sale and marketing of million-dollar plus properties in 31 states and 22 countries. He has over 25 years of experience, and has been the Director of International Real Estate for Christie's Great Estates, Vice President and Midwest Regional Manager for Sotheby's International Realty, is a member of Who's Who in Luxury Real Estate and serves on the Executive Committee as a member of the Board of Regents.
Mr. Kempf is considered to be a leading authority in international real estate, and is a frequent guest speaker at international real estate conferences. Presently, his company, Peter Kempf International, has offices in Florence, London, New York, Santa Fe and Boise.
To learn more about Peter F. Kempf, visit his Haute Real Estate Network profile.