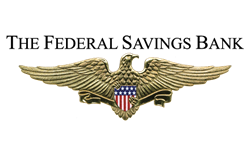 Don't be afraid to ask tough question and inquire about their schedules.
Chicago, IL (PRWEB) June 02, 2014
When buying a home, many consumers need some help, The Federal Savings Bank finds this case especially for first-time home buyers.
Most turn to real estate agents, but with any service, one must be careful about who to choose. Here are some tips for narrowing agent options:
Research: Look at reviews, credentials and employment history of agents being considered. One may start with friends and family to get recommendations, and then move on to the Internet to get a deeper look at their suggestions. Review agents' licensing and whether they're Realtors, which are real estate agents who are members of the National Association of Realtors.
Interview: After gathering a list of a few agents, meet with them in person and ask questions to see if they will meet certain needs. Don't be afraid to ask tough questions and inquire about their schedules, what types of homes they typically sell and how they plan to get a desired property. Also, take this opportunity to see if your personalities are compatible. Despite any accolades or experience real estate agents have, finding the right property can be much more difficult if ones does get along with their agent.
Decide: When making a final consideration, look at all traits of each agent. There's nothing wrong with starting over again if one is not fond of their remaining choices.
Keep in mind that one is not obligated to stick with their real estate agent if things aren't working out. If an agent isn't meeting their needs, tell him or her that the relationship isn't fitting these needs and provide the reasons why it isn't as fulfilling as hoped. The Federal Savings Bank emphasizes that agent needs are met because current housing inventories are limited. Finding an agent who spends a good amount of time specifically looking for a home for their client is essential for home buyers this spring. Home buyers are not able to constantly search for their desired home whereas part of the agents job is to find the desired property for their client, especially since the spring and summer buying season is so short in the Midwest.
For more information about making a new home purchase, contact the Federal Savings Bank, a veteran owned bank.