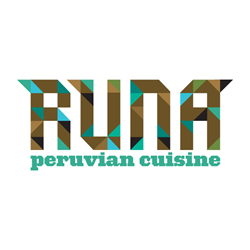 RUNA means People in the Quechua language of the Andes.
Red Bank, New Jersey (PRWEB) June 04, 2014
Acclaimed chef, event planner, and high-end caterer, Marita Lynn, has launched a Kickstarter project to fund the opening of RUNA: a community-centered Peruvian restaurant.
RUNA is the culmination of Lynn's vision and dream, twenty years in the making. Her signature restaurant is slated to open this summer, celebrating food, community, culture, and tradition. Lynn created RUNA with one purpose in mind: People.
"When people come together to share a meal, laugh together over delicious, wholesome food, and spend time in a memorable atmosphere—they experience something unforgettable together. RUNA is a place where food and people meet: a place where my community can come together to enjoy food, try new flavors, celebrate local ingredients, and create memories," says Lynn.
Not only is RUNA a place where people immediately experience "warmth, conversation, good wholesome appetizers, healthy drinks, and entrees that are not only vibrant but new to the taste buds," but it's also a place to celebrate food as an art and a source of sustainability. RUNA is not only a restaurant. It's also a culinary movement.
Lynn hopes to support her local community and open RUNA's doors for "Pay Forward Mondays." These will include hosting weekly "Kitchen Intuition" cooking classes, empowerment and development opportunities for women, comfort meals for the homeless, and networking nights for local entrepreneurs.
She also plans to give back to select children's organizations and local farmers who will be providing delicious seasonal, organic ingredients to RUNA on a regular basis.
With this Kickstarter, Lynn hopes to raise $37,000 for items that will contribute directly to the finalization and opening of RUNA. Lynn will be personally gifting RUNA supporters with special Kickstarter rewards, including monthly Peruvian treats and desserts, RUNA t-shirts, private parties, and even a full-service summer BBQ.
To learn more about RUNA, share Chef Marita Lynn's story, or contribute to her Kickstarter project, go to https://www.kickstarter.com/projects/1221260103/runa-a-peruvian-culinary-experience-opening-2014.