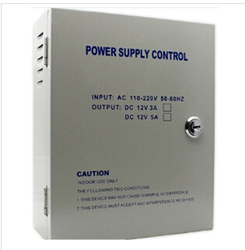 (PRWEB) June 02, 2014
SWAccessControl.com, a famous access control system company, has released a new range of uninterrupted power supplies for access control. The company's sales manager says that these high end items are specially made for those who want to get excellent power supplies. Before the end of June, all of them are provided at greatly discounted prices, up to 30 percent off.
For distributors who are in need of cheap, useful access control products, SWAccessControl.com is the best place to shop. When it comes to the creation of high end items, the company is an industry leader. Owing to its rich experience and dedication, SWAccessControl.com is always able to offer what customers actually need. The company promises that it will try its best to provide all kinds of practical products at affordable rates.
The company's one stop website is a perfect place for worldwide distributors to get cost-effective access control products. Its new uninterrupted power supplies are well designed by top experts, and they are offered in various specifications.
Last but not least, SWAccessControl.com often benefits worldwide clients by launching special offers. The supplier is making an effort to help people who are in need of cheap products.
About SWAccessControl.com
SWAccessControl.com is a leading online store of access control system products. With an aim of offering the most affordable and convenient products, the company often announces new innovative products. In addition, it often launches special offers for its high end products. Customer service is the top priority of this professional supplier.
More details about its high quality products can be found at http://www.swaccesscontrol.com/?content/product/243/index.html.