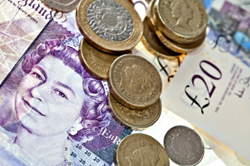 London, UK (PRWEB UK) 5 June 2014
With the rise in expenses in UK Universities, coupled with the decline in number of overseas students, universities are turning to a new potential funding opportunity which is the bond market.
The New York Times states that undergraduate students have been the most predictable form of securing revenue in universities. However, there has been sharp increase in the university fees, and therefore students are threatening to study abroad. Furthermore, the UKBA immigration rules are turning away many international students.
Elizabeth Bergman, assistant vice president at Moody's rating agency's global higher education team, has stated that, "Once you get an undergraduate student in, you've got three years of revenue that are pretty predictable."
As universities and colleges have realised that there is a possibility of overseas student numbers reducing, they have taken this into account to look for other streams of revenue. The two key reasons are seen to be hanged bank lending standards and a significant reduction in government grants.
The article further highlights that full-time international student enrollment from outside the European Union has stagnated recently after double-digit growth in the past. And that a Moody's credit note in April said that the main factor in the stagnation was a 1 percent annual decline in post-graduate entrants between 2011 and 2013, largely because of the new student visa requirements.
International students make up more than one quarter of all post-graduates, and in some subjects they constitute more than half of the student body, which makes parts of the sector vulnerable. This is confirmed by Janet Ilieva, a co-author of the funding council report who has stated that, "It's a very heavy reliance on students from outside the U.K. to maintain the viability of their courses."
"It's a massive marketing effort to maintain the current student numbers," Ms. Ilieva has stated.
In 2010, as the recession triggered a surge in applications to universities, the British government introduced a cap on national student numbers. This is now being phased out over the two years to 2015-16 — a policy shift that may sharply increase student numbers and the universities' tuition revenue but may also make heavy demands on them to expand their facilities.
Most international students and their guardians will often look for recognition and licensing with the UKBA before applying. They would also look to recommendations and achievements from students currently studying in the UK. Difficulties in recruitment and retention result in substantial loss of revenue for institutes. Retaining just 100 students who would have dropped out will add almost £1m per annum to income. For institutes that cannot guarantee this revenue, they have sought to look at other streams of funding.
For institutes that look to focus on retaining and further improving on student retention, a good Student Attendance Management System (SAMS) will produce accurate data to evidence the engagement and progress made by their students and enable tailored reporting and immediate communication with students to resolve any issues that might be arising.
A good Attendance Management Policy supported by a good Student Attendance Management System can deliver the following benefits to Students and their institutions:

Improved Student Attendance and engagement
Improved communications with students and staff
Reductions in operational costs
Improved staff morale
Improved student attainment
Health & Safety, Duty of Care
Improved student retention
Improved revenues
Improved institutional reputation
Increased demand from new students
Tier 4 Compliance
BQuSAMS (Student Attendance Management System) ensures that users can easily implement their Student Attendance Policy, helping to improve attendance and engagement, improving the student experience and compliance with Tier 4 licence obligations in an efficient and cost effective manner.
BQuSAMS is happy to discuss individual organisational needs and to match the system in both functionality and cost to our customer's needs. Download the latest whitepaper on BQuSAMS or request a BQuSAMS Demonstration.