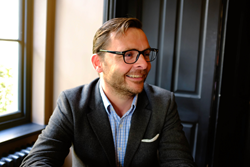 "With the high number of dog attacks been registered across the US it's important that insurers gear up properly to process these claims,"
(PRWEB) June 17, 2014
Anglo-American pet technology top dogs, Aquarium Software, believe their software could hold the key to ensuring an efficient resolution to any third party liability claims made against a pet owner.
The news comes hot on the paws of National Dog Bite Prevention Week in the US - that saw a host of companies join together recently to spread awareness of issues that can both cause dog bites, how to prevent them and how to ensure any attack is dealt with correctly in the aftermath.
Latest figures released to highlight the problem of dog bites in the United States have shown a spike of 5.5 percent for 2013, which in turn has resulted in a $483 million cost for insurers paying out on liability cover for pet owners involved in the attacks.Liability cover is often provided on home insurance plans, but in its absence most pet insurance plans cover liability, should your dog be involved in a bite, or cause an accident or injury.
"With the high number of dog attacks being registered across the US it's important that insurers gear up properly to process these claims," said Mark Colonnese, VP Sales & Marketing of Aquarium Software Inc. "Our technology platforms created specifically for the pet insurance market put insurers in a position where they can complete all the necessary background checks against fraud – ensuring an effective and efficient claims strategy as well as a much enhanced customer journey."
17,359 claims were made relating to dog attacks, the average cost of each being $27,862 and those that were claimed on homeowners insurance accounted for a third of all insurance claims. The US Postal Service, which sponsored the awareness week, reported that 5,581 of their employees were attacked by dogs in 2013.
Aquarium has tailored software that uses state of the art cloud technology and utilises what it refers to as 'management by exception', to efficiently manage policy admin and claims; as it turns its expertise and focus to the pet market, it believes its technology can also aid insurers seeking to keep tabs on the burgeoning numbers of claims. Early adopters of Aquarium technology in the pet market include RSA (Canada's) Pets Plus Us, and Markerstudy.
"Pet liability claims can be made on home insurance plans or pet insurance plans and these rising liability claims show the need for an efficient resolution," said Mark. "Any successful claims strategy should not only seek to prevent losses, but should do so in a way that ensures the best possible customer experience in what may be an extremely stressful time for both the pet owner and the injured party," he concludes.
For further information contact Aquarium Software, on +44 (0)161 927 5620 or visit http://www.aquarium-software.com