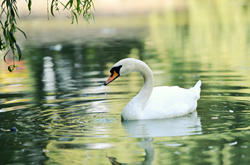 Wilmington North Carolina Music Festivals
Wilmington, North Carolina (PRWEB) June 03, 2014
Real Estate Scorecard reminds folks the Arlie Gardens Summer Concert Series just kicked off in coastal North Carolina and imagines the Landfall residents couldn't be happier living so close to the public garden.
The annual Wilmington North Carolina music festival takes place May 2nd until September 19th, every first and third Friday from 6p-8p. The undeniably beautiful Arlie Gardens hosts the event and brings the coastal North Carolina community together through the power of music and dance. Free for members and an affordable $9 for adults and $2 for children. Free for 4 years old and under. Here is the series line up:
June 6th- 40 East Band- Country/ Covers
June 20th- Shine- Soft Rock
July4th- The Imitations- Dance
July 18th- L Shape Lot- Folk Rock
Aug. 1st- BLP- Dance
Aug. 15th- Signal Fire- Reggae
Sept. 5th- Stardust- Jazz/ Old Standards
Sept. 19th –The 360 Degrees- Dance
Just over a mile of a scenic trails, garden and butterfly tours, summer camp for the kids or visiting grandkids; young or old, Arlie Gardens has activities that will keep all ages interested and is less than 10 minutes from the gated community of Landfall, Real Estate Scorecard's 2014 Bliss Award winner for Best North Carolina Community of the Year.
Arlie Gardens has inspired many artists through the years; the first to be inspired was Minnie Evans, a domestic worker at the garden. Minnie was the gatekeeper from 1948- 1974. After her death in 1987 local artists dedicated a memorial sculpture garden in her name. Minnie's paintings are displayed at Cameron Museum of Art or Fenimore Art Museum in Wilmington, where locals and tourist, alike, can witness the outcome of Minnie's inspiration first hand!
Walk through a sea of butterflies, smell the vivacious Azaleas and camellias or escape the summer sun by standing beneath a 467 year Arlie Oak; a great way to enjoy retirement or an afternoon of family time. Arlie Gardens is a true gem in the coastal North Carolina, bringing locals and tourists together for over a century. Learn about the native botanicals, birds, and butterflies that inhabit North Carolina and see why the garden has been a valuable part of education for the city of Wilmington.
Enjoy gardening classes at Arlie Gardens and bring back tips for your own garden in the beautiful gated community of Landfall in Wilmington. Decorated with towering Evergreens and aromatic flowers in the well-kept neighborhood, Landfall is a golf community featuring private amenities for an active lifestyle. Located on the north side of Cape Fear River the community has access to two championship golf courses designed by Pete Dye and Jack Nicklaus, two golf clubs, an Olympic size pool, a sports center, fitness center and thirteen lighted tennis courses. Cottage and Estate style homes begin at half a million and exceed two million. Raising a family or winding down for retirement, enjoy the beauty of Wilmington, NC and find what makes Wilmington a great place to live.
Take a peek at Landfall homes.
The beauty of Arlie Gardens isn't just contained within. Wilmington, NC is conveniently located just west of Wrightsville Beach. Gaze over the sail of your boat that rest on the Atlantic Ocean, twinkling like a diamond or take an early evening surf to melt the days stress away. This ultra relaxing beachfront town features 4 miles of sandy beach, 2.5 miles of walking trails, four well lit tennis courts and the Johnnie Mercer fishing pier; a great fishing location. Wrightsville Beach is quickly becoming a great location for a primary or secondary home in a beach oriented coastal North Carolina community; beginning in the mid 100k to over a million and featuring gorgeous stacked floor plans and large windows that boast breathtaking panoramic views.
Buyers considering Wilmington North Carolina for relocation can learn more about Landfall and other award winning communities by talking with Bill Boyer of Intracoastal Realty. Call Bill directly at 910-262-5414.
About Real Estate Scorecard:
Real Estate Scorecard writes unbiased real estate reviews providing in-depth information about popular gated communities in Florida, Georgia, North Carolina, South Carolina and Tennessee, all in an effort to help people discover where to retire in the Southeast.
Website: http://realestatescorecard.com