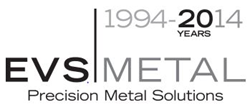 Our goal has always been to establish an efficient metal fabrication process that allows us to produce the best products and provide impeccable customer service simultaneously.
Riverdale, NJ (PRWEB) June 02, 2014
The amount of diversity that has surrounded the metal fabrication industry in recent years can be seen as a double-edged sword. It has helped to spawn a sufficient amount of work from which companies can develop and grow, but has also set up a "make or break" mentality for metal fabricating businesses. In the most recent issue of The Fabricator, North America's leading magazine for metal forming and fabricating, researchers documented the forty most successful companies in the industry to demonstrate the phenomenal success that can arise from even the smallest amount of potential.
The article mentions that it is the "smart use of information [that] has become the bedrock of high-production-mix metal fabrication", informing readers that only companies which properly utilize and manage collective knowledge and procedures make it to upper echelons of the industry. Boasting revenue of $30.1 million in 2013, EVS Metal successfully claimed the #15 spot on The Fabricator's list.
Furthermore, the magazine predicts that EVS will only continue to grow during the current year, citing a $3.7 million growth in revenue by the end of 2014. With an approximate 12% growth index, there's no reason to doubt that the New Jersey based company won't break into the top ten within a few years' time.
"Our goal has always been to establish an efficient metal fabrication process that allows us to produce the best products and provide impeccable customer service simultaneously," said Joe Amico of EVS Metal. "We hope that clients will see The Fabricator's choice to include us in their Top 40 as affirmation of our hard work and dedication."
About EVS Metal
EVS Metal is committed to providing quality precision sheet metal fabrication, precision machining, mechanical assemblies, and integration that meet or exceed our customer's requirements. As the leading sheet metal fabricator in NJ, TX, and NH, our experts focus on customer service and quality assurance in every task. We guarantee on time delivery at competitive prices for every customer's order. We will accomplish this by fostering an environment that stresses pride in our products, continuous improvement, teamwork, innovation, safety and growth