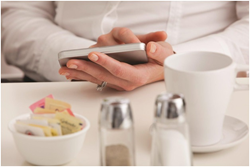 Jefferson City, MO (PRWEB) June 02, 2014
Recent research suggests that video content is vital to a brand's presence online. Many companies are projecting an increase in video content in the future and finding that video content makes consumers more likely to purchase a product or service. Because of this, Front Page Digital is now offering a free video creation service to every account.
Animato recently reported their findings from a study on how online video impacts consumer purchase decisions. The study discovered that 73 percent of US consumers are more likely to purchase a product or service if they can watch a video about it beforehand. To learn more, visit http://animoto.com/blog/business/small-business-video-infographic/.
More and more companies are discovering that quality video content is an effective marketing tactic. Yelp and YouTube have both recently announced plans to make incorporating video on their sites easier. Yelp's new feature on its mobile app will allow reviewers to upload short video clips about the companies they're reviewing. YouTube is releasing a mobile app that gives content creators more control of their channel. For more information about these new features, visit http://www.businessinsider.com/yelp-video-reviews-2014-5?op=1v and http://youtubecreator.blogspot.ca/2014/05/see-whats-new-and-whats-next-in-our_23.html.
According to eMarketer, the number of mobile phone video viewers will rise to 91.1 million in the US, nearly a third of the population, by the end of this year. Front Page Digital believes that it is vital to take advantage of this growing opportunity. More and more people are expecting video content and using it to determine their buying practices.
Businesses looking to make a name for themselves in the digital marketplace should be sure to offer video content. Front Page Digital is ready to help all their customers by offering free video content creation. This service will not only help businesses reign in more customers, but it will also further establish the business' brand in the long run.
For more information about video content, contact Front Page Digital by calling 573-298-4430 or visiting http://www.frontpagedigital.net/.
About the company:
The Jefferson City News Tribune was founded in 1865, and has been the advertising source that central Missouri businesses turn to when marketing their products or services. Today, News Tribune is much more than a newspaper. With the addition of Front Page Digital, Central Missouri Newspapers now hosts a complete suite of integrated media products that connect businesses to the targeted consumers they need to grow their brand successfully and to drive revenue.
Each month, News Tribune, Front Page Digital and its affiliated websites receive 1.4 million page views, according to Google Analytics. Now, with the addition of Front Page Digital, their proven strategy for reaching influential, local consumers will expand businesses in ways owners never thought possible.