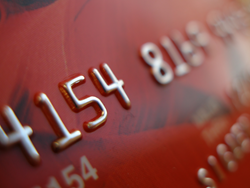 Far from working to reduce chargebacks, new business owners often help increase them.
Harrison, ME (PRWEB) June 02, 2014
Credit and debit cards are the lifeblood of most businesses, but particularly for those who operate without a brick-and-mortar establishment. These e-commerce businesses rely on merchant service providers to enable them to accept and process payments online. However, many processors are reticent to do so, in part because of the unusually high number of chargebacks that occur when consumers purchase items they haven't physically seen.
Because of this, as well as for the general health of your business, it's important to minimize your number of reversed transactions. However, far from working to reduce chargebacks, new business owners often help increase them with these seven mistakes:
1. Using An Unrecognized Credit Card Descriptor
One of the most frequent reasons customers initiate a chargeback is because they don't recognize the charge on their credit card statement. To prevent your customers from mistaking a legitimate charge as fraud, make sure your credit card descriptor (the name that appears on the customer's statement) contains the business name that appears on your website – even if your legal name is different.
2. Providing Vague or Misleading Product Descriptions
Another common reason customers contest charges is because they believe the product they received is significantly different than what was advertised. Good ways to prevent this include having clear photographs of your product taken from several angles, including detailed and accurate descriptions, making sure all measurements and statistics pertaining to your product are correct, and making clear disclaimers as to any imperfections in the product when selling used items at a discount.
3. Making Grandiose Marketing Claims
Closely related to misleading product descriptions are misleading descriptions of the results one can expect of the product. Be careful to make realistic promises and to qualify any exceptional results. When people buy your product with expectations that are not fulfilled, they are more likely to contest the charge.
4. Failing to Communicate
Many customers will attempt to contact you first before initiating a chargeback. Providing a phone number and/or an e-mail address where they can communicate their grievances can go a long way toward creating a mutually-beneficial resolution. Equally important is communicating with your customer before the dissatisfaction occurs. Details such as shipment status and delays must be communicated promptly to reduce customer dissatisfaction.
5. Initiating the Charge Before the Item Has Shipped
When customers see a charge for something they have not received, not only may they not recognize it, but if the shipment is delayed or misdirected they may believe it to be fraud. Always charge the card after the product has shipped.
6. Having No Return Policy
If you accept returns, customers are more likely to return the object than to dispute the charge. Make sure your return policies are easy to find and understand.
7. Responding Slowly to Disputes
If a customer does go ahead and dispute a charge despite your due diligence, the bank will notify you of the chargeback. There will then be a window of time in which you can argue your case – but once that window has closed it will not open again. Always take care of business promptly, especially when it regards financial matters.
Remember, the greater the number of chargebacks your business incurs, the higher-risk you become and the greater your chance of being placed on the TMF (Terminated Merchant File) list, which functions as a black list for merchant service providers. By avoiding these seven common mistakes, you will be well on your way toward lowering your business risk.
About E-Commerce 4 LLC
E-Commerce 4 LLC offers a wide range of excellent merchant services to high risk businesses such as retail firearm sales, electronic cigarettes, African Mango, Garcinia, affiliate sales, and MLM sales among others. Web hosting will be provided by RoyAl Technology Management and includes full customer support. High risk companies can get competitively priced credit card processing, web hosting, SSL certificates and web marketing. For more information, please visit: http://ecommerce4im.com/.