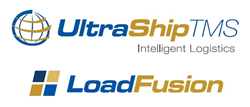 'UltraShipTMS provides OGC with a cost effective SaaS-based TMS solution, which is extremely user-friendly and configurable to meet our business needs.' - Mike Hansen, OGC
Fair Lawn, NJ (PRWEB) June 03, 2014
UltraShipTMS is pleased to announce Organically Grown Company (OGC) has chosen to implement UltraShipTMS, adding yet another food producer/shipper to the Ultra client roster. A leading wholesale distributor of organic produce, Eugene, Oregon-based OGC, selected UltraShipTMS to implement its acclaimed transportation management system (TMS) platform and award-winning LoadFusion transportation optimizer for inbound and outbound transportation management as well as for managing private fleet resources. The environmentally conscious OGC is particularly excited at the prospect of lowering their carbon footprint by using LoadFusion to help track and reduce CO2 emissions.
The latest win for UltraShipTMS represents the continuation of Ultra's burgeoning profile in the transportation industry, particularly among food shippers. OGC joins leading names in dairy, protein and beverage production who have selected to implement the SaaS-based solutions from UltraShipTMS in recent years.
Mike Hansen, VP of Operations at Organically Grown Company said, "After a very thorough and deliberate due diligence process, Organically Grown Company has selected UltraShipTMS as our technology partner for our Transportation Management System. UltraShipTMS provides OGC with a cost effective SaaS-based TMS solution, which is extremely user-friendly and configurable to meet our business needs. The system will further strengthen our ability to manage inbound and outbound logistics while optimizing our network design to further improve upon service level commitments we make to our customers."
Speaking about the new business, UltraShipTMS Director of IT, Darren Graham said, "We're pleased to have earned the trust of OGC, a company whose obvious dedication to purveying top quality produce is clearly evident. Ultra is dedicated to ensuring OGC delivers on its promise to distribute wholesome, certified organic food to customers at peak freshness.
About UltraShipTMS
UltraShipTMS offers award winning software-as-a-service solutions to leading shippers in food production, packaging, retail and other industries. UltraShipTMS and the LoadFusion transportation optimizer provide a single-source solution for optimization, transportation and settlement for in- and out-bound shipping across all modes of transport. Offering the only TMS platform integrated with robust private/dedicated fleet management tools for optimal planning capabilities, UltraShipTMS is emerging as a leader in the supply chain management industry. http://www.ultrashiptms.com