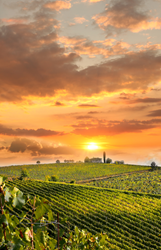 Metz Culinary Management wants our clients and guests to know that our purchasing decisions are driven by bettering the health and welfare of animals and the environment
Wilkes-Barre, PA (PRWEB) June 02, 2014
Metz Culinary Management has become the first food service management company to support Clemens Food Group's "Farm Promise" program. The new initiative is a three-part, USDA Process Verified program that allows Metz Culinary Management to guarantee that all pork products bearing the Farm Promise seal come from healthy pigs, raised since birth in a caring, comfortable, low-stress community.
"Metz Culinary Management wants our clients and guests to know that our purchasing decisions are driven by bettering the health and welfare of animals and the environment," said Craig Phillips, Vice President of Purchasing at Metz Culinary Management. "We've always prided ourselves on being an industry leader in this area and the Farm Promise program is the most recent example."
Metz Culinary Management is committed to replacing as much of its pork supply as possible with Clemens Food Group product bearing the Farm Promise seal. Metz has already converted 25,000 lbs of pork supply to the new Farm Promise product line and will continue to purchase from the Clemens Food Group product line as it becomes available.
The Farm Promise verified program consists of a three-step verification process, ensuring: Free to Roam™ crate-free communities, Source Assured™ traceable product back to farm and PQA+ Certified Standard of Care.
Free to Roam™ guarantees that pork product with the Farm Promise seal of approval comes from happy, healthy hogs housed in groups where they are free to roam during the gestation period.
All Farm Promise pork products are Source Assured™, which means the product can be traced back to the farm where it was raised, allowing guests to enjoy the finest, healthiest, most flavorful pork imaginable each and every time.
PQA+ Certified Standard of Care™ verifies that Farm Promise animals are raised with humane care, optimized diets and customized nutrition to ensure the highest quality of life, and live in a protected, safe environment at every stage of their life.
About Metz Culinary Management
Metz Culinary Management provides dining and environmental management services for clients in a variety of settings, including hospitals, public and independent schools, colleges, long-term care facilities, corporate offices and manufacturing facilities. Metz is a family-driven company that collaborates with its clients to deliver restaurant-inspired hospitality to each and every guest. Food Management Magazine named Metz one of the Top 20 Management Companies in the U.S. and one of the Top 5 Firms to Watch. For more information on Metz Culinary Management, visit http://www.metzculinary.com
About Clemens Food Group
Clemens Food Group is a vertically coordinated company that includes hog farming, food production, logistical services, and transportation. By creating a responsive pork production system, we are able to focus on supplying the highest quality products to our partners through a sustainable system, while providing advanced solutions that simplify our partners' operations. We are committed to producing consistent, high-quality pork products utilizing the highest possible animal welfare standards.
###