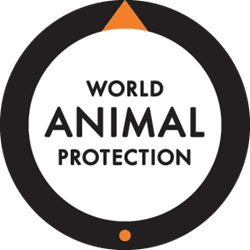 San Diego, CA (PRWEB) June 03, 2014
Sustainable Brands®, the premier global community of brand innovators, will go cage-free in its food offerings at this year's Sustainable Brands San Diego (SB '14 San Diego) event, taking place June 2-5. The event will serve cage-free eggs, free-range chicken and humanely sourced yogurt to attendees, in partnership with World Animal Protection. World Animal Protection, formerly known as the World Society for the Protection of Animals, is the event's official Humane Foods Sponsor and coordinated the serving of humane food options with the event's venue and caterer Paradise Point Resort & Spa.
World Animal Protection will also be stationed in the event's Activation Hub during the event, with a full schedule of activities including providing an exclusive look at its video for businesses, sharing new research, and offering businesses risk assessments to identify potential areas for improvement in their supply chains. The Activation Hub at SB'14 San Diego will feature brands and next-generation business solutions in conversation and working together to create a net positive impact in the world today.
"We're thrilled to be collaborating with Sustainable Brands®, a true leader and beacon for the business community, to bring humane, cage-free food to thousands of conference attendees," said Kara Mergl, World Animal Protection's U.S. Manager of Corporate Engagement. "This move to incorporate humanely sourced food is a tremendous one by Sustainable Brands® and sends a powerful signal to global business leaders that animal welfare is critical to achieving real sustainability."
"Sustainable Brands® is delighted to be partnering with World Animal Protection to ensure that our dairy food options are humanely raised and processed in a conscientious manner," states Valerie Miller, Producer, Live Events at Sustainable Brands®. "Our sustainable event framework was developed in accordance with the leading international event industry standards, ISO 20121, and providing eggs, yogurt, and other dairy products that have been raised according to the strictest animal handling protocols allows us to move closer to our sustainability goals."
World Animal Protection collaborates with businesses to increase the welfare of the billions of animals involved in global food production by working to help ensure that animals used in companies' supply chains and operations are treated humanely. Through its Choose Cage-Free campaign, World Animal Protection empowers consumers to commit to cage-free eggs and products and works with businesses to adopt cage-free practices.
###
Notes to Editors:
For more information on World Animal Protection, visit http://www.worldanimalprotection.org.
World Animal Protection was formerly known as the World Society for the Protection of Animals and is transitioning to its new name, World Animal Protection, throughout June 2014.
About World Animal Protection:
We are World Animal Protection.
We end the needless suffering of animals.
We influence decision makers to put animals on the global agenda.
We help the world see how important animals are to all of us.
We inspire people to change animals' lives for the better.
We move the world to protect animals.
About Sustainable Brands:
Sustainable Brands® is the premier global community of brand innovators who are shaping the future of commerce worldwide. Since 2006, our mission has been to inspire, engage and equip today's business and brand leaders to prosper for the near and long term by leading the way to a better future. Digitally published news articles and issues-focused conversation topics, internationally known conferences and regional events, a robust e-learning library and peer-to-peer membership groups all facilitate community learning and engagement throughout the year. Sustainable Brands is hosted by Sustainable Brands Worldwide, a division of Sustainable Life Media headquartered in San Francisco, CA.