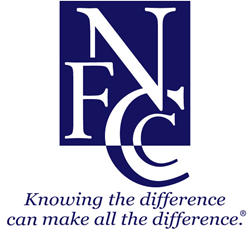 The unwillingness to take on a mortgage loan may be a smart decision for some, as many borrowers have learned the hard way that homeownership does not come with a guarantee of continually increasing equity."
Washington, DC (PRWEB) June 02, 2014
In recognition of June as Homeownership Month, the National Foundation for Credit Counseling® (NFCC) today released the results of a recent poll revealing that close to one in five respondents do not believe that taking on a mortgage is worth the risk. This attitude is consistent with the U.S. Census Bureau's current report highlighting the declining rate of homeownership. The present rate of 64.8 percent representing the first quarter 2014 is the lowest homeownership rate in almost 19 years.
"The housing crisis, recession and continued economic instability appear to have shaken the confidence of many Americans, particularly when it comes to big-ticket items such as a house," said Gail Cunningham, spokesperson for the NFCC. "However, the unwillingness to take on a mortgage loan may be a smart decision for some, as many borrowers have learned the hard way that homeownership does not come with a guarantee of continually increasing equity."
Although the benefits of owning a home are many, until a person is fully prepared to assume responsibilities such as a mortgage payment, home and lawn maintenance, improvements, and taxes and insurance, renting may be right for them. Homeownership is about much more than buying a home. Renting until they are in a position to buy can help a person avoid a costly mistake, including the negative ramifications of foreclosure.
Consider some of the benefits that renting provides:

Allows time to prepare for homeownership which can pay off. Saving money for a downpayment can decrease the amount of monthly mortgage payments, and building a stellar credit report and score can result in a lower interest rate on the loan.
Mobility. A 12-month lease is a fraction of time compared to a 30-year mortgage. If it becomes necessary to move for any reason, a renter is not shackled to their home until they sell it.
Less money required up front. Security deposits are much less than broker's fees and closing costs.
Avoids costly purchases such as appliances, some of which are often included with the rental.
Renters insurance is less expensive than homeowners insurance.
Money is not tied up in the home, making it more readily available for emergencies or other needs and opportunities.
Luxuries that may not be affordable independently such as a swimming pool, tennis courts, gym and party room are extras often available through apartment complexes.
Avoids costly maintenance and repairs. Upkeep of a home takes both time and money, whereas expenses associated with repairs are typically included in the cost of the rent.
No Homeowners Association fees. Maintenance of the grounds and common areas is usually included as part of the rent.
Utility bills are sometimes included in the rental payment, making budgeting much easier.
Cunningham noted that it is critical to remember that buying a home represents a large financial obligation extending over a long period of time and is usually a person's largest investment. Consumers should consider homeownership only after careful deliberation and when the timing is right for their unique situation.
If buying a home is the ultimate goal, take advantage of an NFCC member agency homebuyer workshop. To find out more information, or to have personalized answers to your homebuying questions, reach out to an NFCC certified housing professional by calling (800) 388-2227. To find an agency online go to http://www.NFCC.org.
The NFCC poll question and answers are below:
Which of the following best represents your attitude toward owning a home?
A. Owning a home remains a critical part of wealth building = 82%
B. A mortgage is a risk I'm not willing to assume – 18%
Note: The NFCC's May Financial Literacy Opinion Index was conducted via the homepage of the NFCC website (http://www.DebtAdvice.org) from May1–31, 2014, and was answered by 829 individuals.
-30-
The National Foundation for Credit Counseling (NFCC), founded in 1951, is the nation's largest and longest serving national nonprofit financial counseling organization. The NFCC's mission is to promote the national agenda for financially responsible behavior, and build capacity for its members to deliver the highest-quality financial education and counseling services. NFCC Members annually help millions of consumers through more than 600 community-based offices nationwide. For free and affordable confidential advice through a reputable NFCC Member, call (800) 388-2227, (en Español (800) 682-9832) or visit http://www.nfcc.org.
Visit us on Facebook: http://www.facebook.com/NFCCDebtAdvice, on Twitter: twitter.com/NFCCDebtAdvice, on YouTube: http://www.YouTube.com/NFCC09 and our blog.: http://financialeducation.nfcc.org/