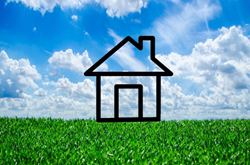 National locksmith companies can provide good service, but they don't know the community or the client base and they typically cost far more than local, independent locksmiths.
Atlanta, GA (PRWEB) June 03, 2014
Summer has arrived, and as many take on home improvements Atlanta locksmith J&M Locksmith offers advice on why local, independent locksmiths could be the best choice for consumers—all around.
"National locksmith companies can provide good service, but they don't know the community or the client base and they typically cost far more than local, independent locksmiths," said Eugene Rozhavsky, president of Brookhaven-based J&M Locksmith, Inc. "Many consumers would prefer to work directly with the same people who are completing the work instead of a call center that works off commission. We recommend asking the right questions to ensure you are receiving the best local service."
To help consumers and businesses identify the best locksmith for their needs, the experts at J&M offer the following insight:
1. LESS EXPENSIVE. BETTER SERVICE.
Locksmiths can be expensive—and it's not always a superior level of service consumers are paying more for. National locksmith companies have large advertising costs due to the nature of their advertising campaigns. These costs are passed on to consumers.
Local, customized service often comes at a price, but with locksmith companies this isn't the case. As a result of the advertising and marketing costs by national companies, they often charge more for similar or less service. Consumers should be sure to check reviews and ensure that they are receiving a local locksmith who they can keep in touch with. No one can be certain if they will have future needs, so it's important to look for a company who has a bond to the community.
2. PERSONAL SERVICE
When speaking to representatives for a locksmith company, be sure to ask who will be the one actually completing the service and if that person can be followed up with at any time. Local, independent locksmiths build a relationship with their clients and ensure that they stay happy. They do not look at orders as tickets that must be completed in their field management software, but instead as an acquaintance in the community who they want to see succeed in their home improvement efforts.
3. TRULY LOCAL
Truly local companies don't incur travel costs common for some national brands. And when they are provided a job location in the community, they aren't confused. Local locksmith companies will understand a customer's description of "I live across the street from the Home Depot of this major road."
To make an appointment or for more information on J&M Locksmith's services and rates, contact Eugene or Maike at 404-824-3777 or email jmrlocksmith(at)gmail(dot)com.
Also, visit us online at http://www.locksmithatlga.com and join our Facebook community at http://www.facebook.com/pages/JM-Locksmith-Inc/1380904468827810 and on Twitter @JMlocksmith1.
About J&M Locksmith:
J&M Locksmith is the metropolitan Atlanta area's premier commercial, residential and automotive locksmith service.
Our highly skilled, professional technicians have the know-how to handle commercial projects, including basic lock installation and changes to complex security installations and projects; residential lockout services, key extractions, high security lock installation, keyless entry locks, mailbox lock replacement and more; and fast, efficient car lockouts services in the metro Atlanta area for vehicles of all makes and models.
All J&M locksmiths are experienced, accountable professionals who have undergone formal training in the locksmith trade. As a local, family-owned business, J&M Locksmith takes great pride in being fair, honest and forthright with clients and in forging long-term business relationships.