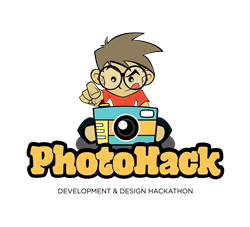 This event will allow our best and brightest to think of ways to enhance the online photo experience.
Norfolk, VA (PRWEB) June 02, 2014
On Thursday, June 5th, 2014, Dominion Enterprises will kick off their second hackathon of 2014, PhotoHack. This event will take place June 5-6 at Dominion's headquarters in Norfolk. Like most hackathons, this event will challenge participants to create working computer programs and products. This time, teams will have access to a list of nationally recognized API's, such as Youtube, Instagram, Vimeo, Flickr and more and will be tasked with building, designing, and developing innovative and polished apps in a high paced setting.
"Our company handles millions of photos each year while bringing buyers and sellers together," commented Joe Fuller, Chief Information Officer of Dominion Enterprises. "This event will allow our best and brightest to think of ways to enhance the online photo experience."
Ten teams of up to six participants will begin the morning of Thursday, June 5 and continue through Friday, June 6. After this marathon development session, teams will compete for awards such as 'Game Changer Award' and the 'Pixel Perfect Award.' All participants will receive gifts and be eligible to win prizes. Winning teams in most categories will take home gift cards and Samsung smart cameras, and the team members earning #awesome Best in Show Award will win GoPro cameras.
Judges for the event include locally and nationally recognized artists Glenn Fajota, and Paul Chin Jr. and Dominion Enterprises technologists Phillip Billups, Tabatha Anger, Guillermo Fisher.
About Dominion Enterprises' Hackathons
Three times a year Dominion Enterprises hosts a hackathon. Our hackathon series consists of a university student focused hackathon, an internally focused innovation hackathon for our employees, and finally we host an external community focused public hackathon. Each event has a unique theme and includes a team based format.
One of Dominion's hackathon goals is to keep top talent in the Hampton Roads area by reaching out to the community and local universities while creating a fun, innovative place to work. The events are organized by Dominion Enterprises TTAG (Techinical Talent Acquisition Group – lead by Melodi Albert). While these events are great for recruiting and retention, the real reward is team collaboration, learning, and experimental development fun.
About Dominion Enterprises
Dominion Enterprises is a leading marketing services and publishing company serving the automotive, recreational and commercial vehicle, real estate, apartment rental, parenting, and travel industries. The company's businesses provide a comprehensive suite of technology-based marketing solutions including Internet advertising, lead generation, customer relationship management, website design and hosting, and data management services. The company has more than 45 market-leading websites reaching more than 20 million unique visitors monthly. More than 46 million For Rent® and HotelCoupons.com® publications are distributed nationwide each year. Headquartered in Norfolk, Virginia, the company has 3,300 employees in more than 105 offices in the United States, Canada, England, Spain and Italy. For more information, visit DominionEnterprises.com.