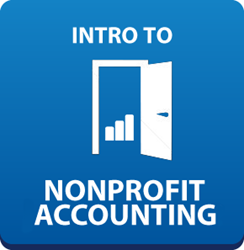 Nonprofit leaders can be inspired, get ideas, improve their skills, and connect with others.
Fresno, CA (PRWEB) June 24, 2014
Aplos Software, a company specializing in web-based software for nonprofits, debuted a new educational section of its website today. It offers free courses for nonprofit training, shares best practices, and connects organizations through a user forum. The company invites all nonprofit and church leaders to participate at http://www.aplossoftware.com/academy.
"This is a space where nonprofit leaders can go to be inspired, get ideas, improve their skills, and connect with others," said Tim Goetz, CEO of Aplos Software. "They give so much to our community, so we wanted to give back to them with the resources and training they need to make their nonprofits succeed."
Aplos Academy is the training ground that will offer free, online courses for nonprofit leaders to improve their accounting and management skills. The section is launching with the course "Intro to Nonprofit Accounting" taught by Alex Acree, Director of Customer Support for Aplos Software. This course walks users through the fundamentals of accounting and how to apply it to their nonprofits.
Aplos Stories will use a narrative style to follow stories of different nonprofits as they journey through common hurdles and goals. Along the way, Aplos will share best practices and tips for readers to apply to their own organizations. Aplos Stories kicks off with a series about a fictional nonprofit that goes through scenarios depicting the most common nonprofit mistakes, so others can avoid them or recognize them early.
"Running a nonprofit or church is more than a job, so we needed a blog to be more than facts," said Goetz. "Nonprofit leaders and volunteers around the world are driven by values, beliefs, and a drive to make a difference. Aplos Stories captures this heart through story and encourages the readers to keep going."
The forum is designed for users to share their nonprofit management and accounting questions, tips, and insight. It will be open to all nonprofits, including Aplos Software's network of over 10,000 organizations.
About Aplos Software
Aplos Software specializes in web-based software that makes it simple to manage nonprofits. The Aplos suite of nonprofit software includes Aplos Accounting, a fund accounting software; Aplos Donor Management, an online donation and donor management software; Aplos e-File, an IRS return and submission software; and Aplos Oversight, a management software for accountants or administrators to easily oversee the finances of multiple nonprofits or churches. Based in Fresno, California, Aplos Software was founded in 2009. For more information, visit http://www.aplossoftware.com or call Aplos Software at (888) 274-1316.