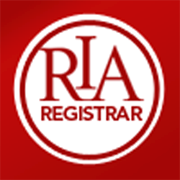 Under RIA Registrar's Best Price Guarantee, the company ensures that its prices will be at least $1,000 less than any competing RIA firm for comparable services.
Arden Hills, MN (PRWEB) June 18, 2014
RIA Registrar recently launched its completely redesigned website, which now has a variety of new features and functions that are designed to help registered investment advisors or those who are considering becoming one.
At the heart of this revamped website is an emphasis on transparency throughout the financial advising process. With this in mind, RIA Registrar's new website covers compliance-related issues and services, providing expert analysis and training to ensure that you never overstep – or overlook – state and federal regulations, including Securities and Exchange Commission (SEC) laws and guidelines.
For independent advisors who need assistance with the "back office" functions of managing numerous clients, RIA Registrar offers a variety of services designed to keep advisors focused on providing great customer support, all while keeping business operations transparent and in line with industry best practices. Annual reviews gauge the general health of your agency, in addition to helping RIAs prepare for an audit, should the occasion ever arise.
Additionally, RIA Registrar's new website also offers continued education in the form of fiduciary training via webinars and mock audits, giving advisors the tools they need to stay on the cutting edge of the industry. Finally, assessing marketing materials and general bookkeeping services round out RIA Registrar's compliance tab features.
In addition to standard regulatory proceedings, RIA Registrar's website also covers error and omission (E&O) insurance questions. For insurance agents and registered advisors alike, this portion of the site can help determine which type of E&O coverage is right for your agency, as well as pinpoint any weaknesses in your current insurance plan.
Along with the site's redesigned layout and enhanced features, RIA Registrar has also introduced a new "Best Price Guarantee." Under this offer, the company ensures that its prices will be at least $1,000 less than any competing RIA firm that offers comparable services.
Readers who are interested in learning more about RIA Registrar can visit the company's social media accounts on Twitter, Facebook and LinkedIn. Users may also interact with the firm via YouTube and Google+.
About RIA Registrar
As a leading back office service provider, RIA Registrar has helped countless registered independent advisors handle state and SEC regulatory compliance issues for the past seven years. RIA Registrar's dedicated team comes from various business backgrounds, including law firm administration, financial planning, licensing and the insurance, investments and health care fields. RIA Registrar helps established firms stay in compliance and helps new advisors establish themselves. For both established firms and new entrants to this industry, RIA Registrar assists clients with registration, compliance and operational services.
For more information about RIA Registrar, visit riaregistrar.com or call (800) 441-1219.