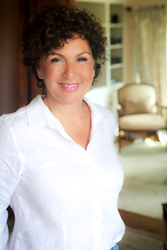 Competition these days is more intense, but the best opportunities have always gone to those who write their own career story
Boston, MA (PRWEB) June 03, 2014
The tens of thousands of new college grads across the country who are struggling to transition into the workforce and find an opportunity that leverages their knowledge, passion and potential, should pause their job search and read the new article "5 Things New College Grads Need to Know about Building a Great Career" by PR expert, trainer and author Robin Samora.
"While there has always been a transition period for most new college grads after they leave school and before they formally enter the workforce, I've never seen anything like today's environment, where new college grads are rapidly shifting from enthusiasm, to desperation, to despair," commented Samora, who is the principal of Boston-based public relations, promotions and communications firm Robin Samora Inc.
"And while some of the blame falls on employers who aren't effectively integrating new college grads into their workforce, many new college grads lack the vision they need to spot the best opportunities -- which are those that offer both professional and personal rewards; not one instead of the other."
As highlighted by Samora's article, new college grads who want to build a great career should heed the following advice:

Focus on experience, not just income: at this stage, experience is more valuable as it increases long-term earning capacity, plus it helps new grads deeply understand what truly motivates them -- and what doesn't.
Master the art of networking: employers are very interested in knowing whether new grads can develop strong relationships and work well with others, since those abilities translate very profitably into an organization.
Create their own spotlight: new grads should learn how to sell themselves, get noticed and generate buzz vs. expecting an employer to find them in an overcrowded pile of resumes or emails.
Learn the art of engagement: new grads need to press the off button on their smartphone and be "present" in the moment with whomever they're engaging; whether that's a new employer, or an influencer who can open doors.
Audit their social media profiles: without diminishing their unique personality, new grads must make their social media profiles "work safe," or they'll find themselves out of the running before they even get an interview.
"The labor market is a challenging place for most new grads," added Samora. "But frankly, this is nothing new. Yes, competition these days is more intense, but the best opportunities have always gone to those who write their own career story. It's my hope that the advice in my new article will help new grads launch on a career journey that will be far more interesting, exciting and rewarding than they can imagine!"
The full text of "5 Things New College Grads Need to Know about Building a Great Career" is available at http://www.robinsamorainc.com/2014/06/5-things-new-college-grads-need-know-building-great-career/.
In addition, talented and motivated new grads who want to rapidly develop their marketing, sales and promotional skills are invited to pursue an opportunity with Robin Samora Inc.'s "Partner Promotions" division, which specializes in Brand Ambassador Marketing for Fortune 500 companies. The ongoing FT opportunity involves promoting a national car share program in the Boston area, and offers a solid weekly base pay plus above-average performance incentives. More information is available at http://www.robinsamorainc.com/hiring/.
For all other information including media inquiries, contact Robin Samora at (617) 921-3448 or Robin(at)RobinSamoraInc(dot)com.
About Robin Samora Inc.
Telling a story is personal. Sharing it is an art. Technology makes it global. Robin Samora Inc., a Boston based PR, branding and promotions firm blends all three to take its clients' businesses and brands to the next level. With clients like Comcast, WBZ-TV and a roster of authors, entrepreneurs and experts nationwide, the firm prides itself on being a "Promotional GPS" that takes its clients' brands where they want to go to be seen, heard, engaged and remembered. With over two decades of experience, the firm is as comfortable on major media highways as it is on out-of-the-way niche back roads.
Learn more at http://www.RobinSamoraInc.com.