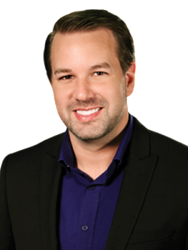 I wanted to create a new kind of dental experience.
Trophy Club, TX (PRWEB) June 04, 2014
Trophy Club, TX general dentist, Joshua Foreman DDS, has opened the doors of Bella Vita Dentistry, bringing the residents of Trophy Club, Westlake, Roanoke and the surrounding area a dental experience like never before. Located just a chip shot off of Highway 114 on the round-a-bout at 925 Trophy Club Drive, Bella Vita Dentistry aims to provide patients with general, sedation, and cosmetic dentistry in a luxurious, relaxed atmosphere at truly affordable prices.
"I wanted to create a new kind of dental experience," said Dr. Foreman. "In Italian bella vita means 'beautiful life.' At Bella Vita Dentistry I want my patients to come in and feel like they've gotten away from life for a little while. And while you're here we're going to help you experience your smile to the fullest. Everyone has an amazing smile; it's just a matter of helping them show it and at Bella Vita Dentistry, we've created a place that can do just that."
Bella Vita Dentistry will feature Crowns in a Day technology, implant options, and laser dentistry, which allows Dr. Foreman to provide virtual pain-free cavity preparations without anesthetic injections and numbness and can treat gum disease right in the office. Known for his cosmetic dental touch, Dr. Foreman is also excited to provide sedation dentistry in Trophy Club.
"So many Americans, millions really, are afraid of the dentist," said Dr. Foreman. "Ignoring the problem or finding excuses is not going to make it go away. That's why I love sedation dentistry. The patient can come in and through a variety of different options, we can sooth and relax them into a place where we can literally do decades of needed work. The best part is, most of the time they barely even remember seeing me. With sedation dentistry, we have been able to change lives and get patients back to a healthy state regarding their oral and overall health."
About Bella Vita Dentistry:
Bella Vita dentistry offers premium style dental care for Trophy Club, Roanoke, Westlake and the surrounding Dallas-Fort Worth Metroplex. Services include general dentistry, cosmetic dentistry, sedation dentistry, Crowns in a Day, implants, extractions, whitening, root canals, cleanings, and dentures and partials work.
http://www.bellavitadentistry.com
https://www.facebook.com/bellatrophyclub
https://plus.google.com/+BellaVitaDentistryTrophyClub/about
http://www.yelp.com/biz/bella-vita-dentistry-trophy-club?fsid=8yP8uR_G4-EtSTIcV-Iv3g