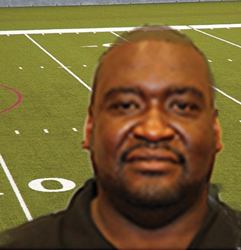 I am sincerely excited to make this social network a one stop shop for not only athletes but also recruiters, scouts and coaches.
(PRWEB) June 02, 2014
Emerson Martin and his wife, Keisha Martin, are bringing sporting communities together through their new endeavor, Players2Pros. By taking advantage of social networking tools and other online resources, Players2Pros gets young high school student athletes in contact with professional athletes to help further their goals and the levels of success they can achieve. The Players2Pros database additionally allows college coaches, recruiters and scouts a way to directly connect with potential college athletes.
Players2Pros works in conjunction with the High School Player Development Program (HSPD) to address "challenges facing high school football programs across the country focusing primarily on underserved communities. HSPD serves as a free resource for both high school player and coaches. The program emphasizes safety and concussion awareness, character development and life skills, and football fundamentals". (Players2Pros, May 21, 2014)
"I realized that we needed a way to get high school athletes in touch with all the resources they need to inspire them in their search for a place in college athletics," says Emerson Martin, cofounder of Players2Pros. "And what would be a better way to do this than actually getting these young athletes connected with professionals who know how to help by sharing both experience and knowledge. My goal is to enable these young men and women and help them reach their maximum potential."
As a Retired Steelers Offensive Guard, Emerson Martin has a wealth of personal experience to hand down to the younger generation of athletes. He has played professionally as an offensive lineman with the Kansas City Chiefs, Carolina Panthers, and Pittsburgh Steelers. Since he retired from professional football in 1999, he has shifted his focus towards coaching Arena Football in the AFL division, coaching football at St. Augustine's University, and coaching high school football at East Bladen High School and Athens Drive High School.
"By providing high school athletes with options that were not previously available, we will make a world of difference for the thousands of athletes involved in high school sports every year. I am sincerely excited to make this social network a one stop shop for not only athletes but also recruiters, scouts and coaches. All high school athletes deserve a shot at the pros and we here at Players2Pros will do our very best to make that happen," says Martin.
About MyPlayers2Pros
MYP2P brings current and former professional athletes together with high school athletes who want to compete at the next level. The MYP2P pros have experienced the success that student athletes are striving to achieve. They know the process and have endured the pitfalls of making it to the top.
MYP2P pros works with high school athletes to evaluate, brand, and market themselves to college coaches and scouts throughout the country at no charge.
Emerson Martin is available for interviews, contact Robin Nolan, 919-745-9333.