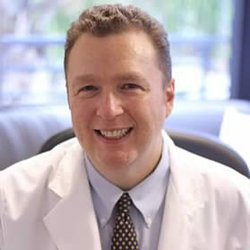 Unlike other eye issues, glaucoma is particularly scary because there are no symptoms in its early stages.
Beverly Hills, CA (PRWEB) June 03, 2014
A recent study has shown that the probability of blindness associated with the eye disease glaucoma has been reduced by nearly 50% since 1990. It is thought that early treatment and more effective diagnoses have had major impacts on the reduction of the disease.
Estimated to affect nearly 3 million people in the United States alone, glaucoma is a condition that involves high pressure inside the eye, affecting the eye's optic nerve. If left untreated, this pressure could permanently damage the optic nerve fibers, causing peripheral blindness in the process. With proper detection and treatment, however, glaucoma can be identified in its early stages, providing ophthalmologists with enough time to reduce or eliminate potentially devastating symptoms.
"Unlike other eye issues, glaucoma is particularly scary because there are no symptoms in its early stages," said Dr. Michael Tracy of Carlsbad Eye Care. "Often, patients won't come in for an appointment until their vision has decreased drastically, and by that point there is little we can do to help. That's why early treatment and annual eye exams are so helpful when battling this disease."
According to the study, significant changes to diagnosis criteria, new treatment options, and better management techniques have helped patients deal with their glaucoma before any blindness occurred. The results are encouraging for patients and ophthalmologists alike.
"These findings are very positive," said Dr. Tracy. "Thanks to early identification and better treatment options, patients have a greater chance of reducing their risk for glaucoma-related blindness."
Dr. Tracy recommends that patients receive a thorough eye exam once a year, especially for patients with a family history of eye diseases such as glaucoma. Eye exams allow ophthalmologists to detect early signs of eye conditions and provide doctors the opportunity to provide patients with treatment options.
Dr. Michael Tracy is a Board-certified ophthalmologist. He completed his residency training in Ophthalmology at the Scheie Eye Institute at the University of Pennsylvania and his fellowship in Corneal and Refractive Surgery at the Bascom Palmer Eye Institute. In his private practice at Carlsbad Eye Care, Dr. Tracy uses his expertise and knowledge to provide patients with the best eye care in San Diego.
To contact Carlsbad Eye Care, please visit http://carlsbad-eye-care.com/ or call (760) 603-9910.