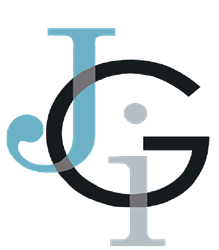 Our clients are our first priority and we want them to know...we do right by them.
Shelby Township, MI (PRWEB) June 04, 2014
The Better Business Bureau placed John Graham, Inc. on its list of trusted businesses this past week. The BBB is dedicated to increasing marketplace trust and is a non-profit organization. The accreditation is of huge importance to businesses, allowing clients and potential clients the guarantee that research has been performed on the business to ensure its authenticity and dedication to its clients and the products or services offered.
The BBB's website is one of the most visited sites on the Internet. The organization investigates reviews and claims in an effort to protect customers from fraudulent businesses. The BBB also provides reviews of more than 4 million businesses.
"We're very proud to be accredited by the Better Business Bureau," said John Graham, president of JGI. "Our clients are our first priority and we want them and everyone to know, at a glance, we do right by them."
JGI has placed the BBB logo on its website and Facebook page to help those looking over the sites quickly gain a sense of trust right away. This step in accreditation is a vital one, as it will open up the company to a client-base that relies on the reviews of others before doing business.
John Graham, Inc. is a Michigan based company that services both buyers and sellers. John Graham, Inc. specializes in the marketing, listing and selling of new homes, condominiums, undeveloped land, and commercial and investment opportunities. John Graham is redefining real estate through innovation, integrity and partnership. For more information, please call (586) 739-2900 or visit http://www.johngrahaminc.com.